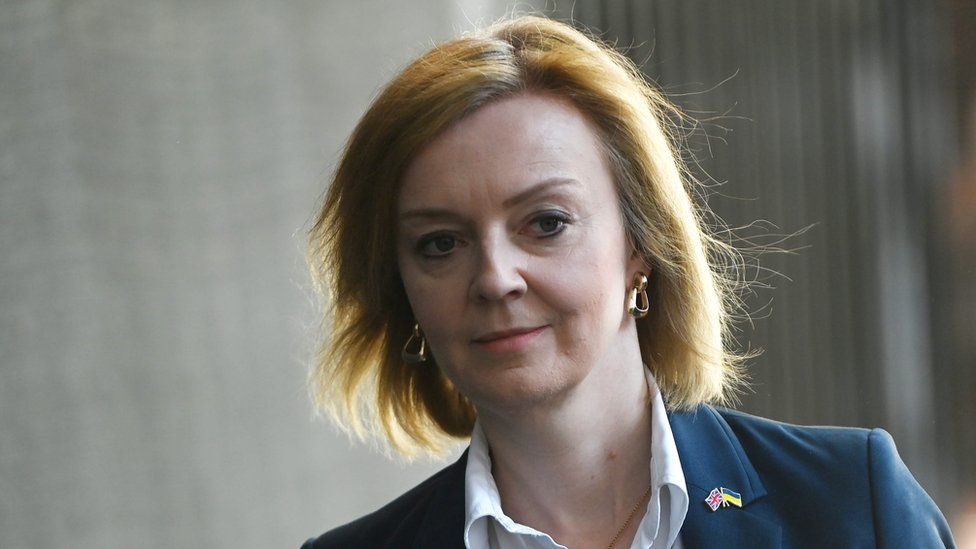 Moldova should be "equipped to Nato standard" to help it guard against the threat of a Russian invasion, Foreign Secretary Liz Truss has said.
Ms Truss told the Telegraph that talks were under way with allies about how to help smaller nations defend themselves.
She said it was clear that, despite limited success in Ukraine, President Vladimir Putin retained "ambitions to create a greater Russia".
Moldova, once a Soviet republic, sits on Ukraine's south-western border.
It does not share a border with Russia, but is close to some of the regions currently occupied by Russian forces in Ukraine's south.
Moldova is not a member of Nato, although it did apply to join the European Union less than two weeks after the invasion of Ukraine.
Ms Truss said that discussions about upgrading Ukrainian defences to deter future aggression would also cover "other vulnerable states such as Moldova".
"I would want to see Moldova equipped to Nato standard," she said. "This is a discussion we're having with our allies."
Asked whether that was because Russia was thought to pose a security threat to Moldova, she said: "Absolutely. I mean, Putin has been clear about his ambitions to create a greater Russia.
"And just because his attempts to take Kyiv weren't successful, doesn't mean he's abandoned those ambitions."
The comments come just weeks after a major speech in which Ms Truss said the West "must be prepared for the long haul and double down on our support" for Ukraine.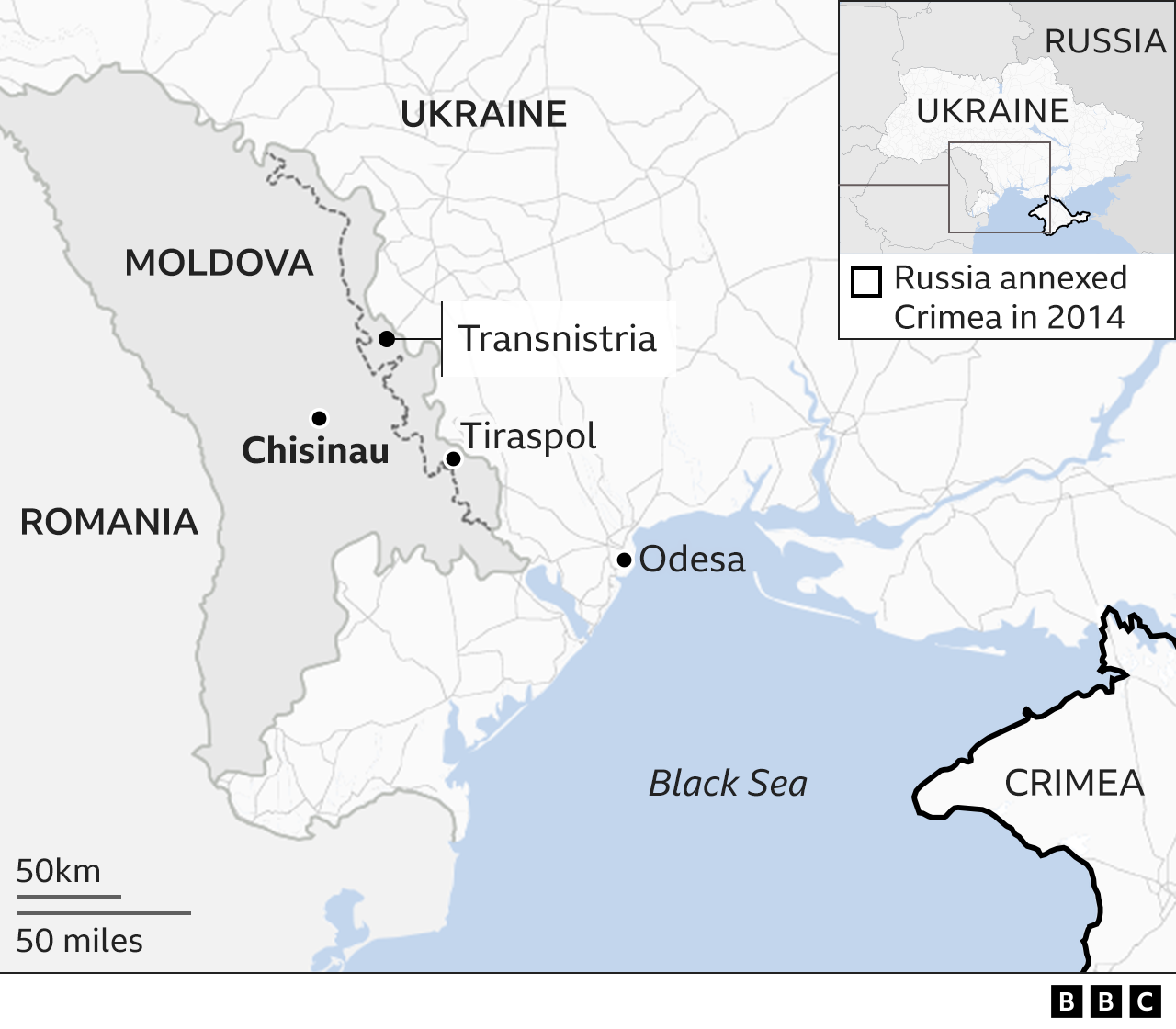 Speaking in London, she said: "If Putin succeeds there will be untold further misery across Europe and terrible consequences across the globe. We would never feel safe again."
She also called for an increase in the UK's defence spending and said that the Nato target of 2% of GDP should be a "floor, not a ceiling".
On Friday, Prime Minister Boris Johnson also held a call with Turkish President Recep Tayyip Erdoğan in which they discussed recent applications for Nato membership by Sweden and Finland.
Turkey has signalled an intention to veto the applications, accusing the countries of not taking a "clear stance" against Kurdish groups it considers to be terrorists.
A Downing Street spokesperson said Mr Johnson had told Mr Erdoğan that Finland and Sweden would be valuable additions to the Nato alliance, and had encouraged him to work with counterparts in both countries to address any concerns ahead of a Nato summit in Madrid in June.