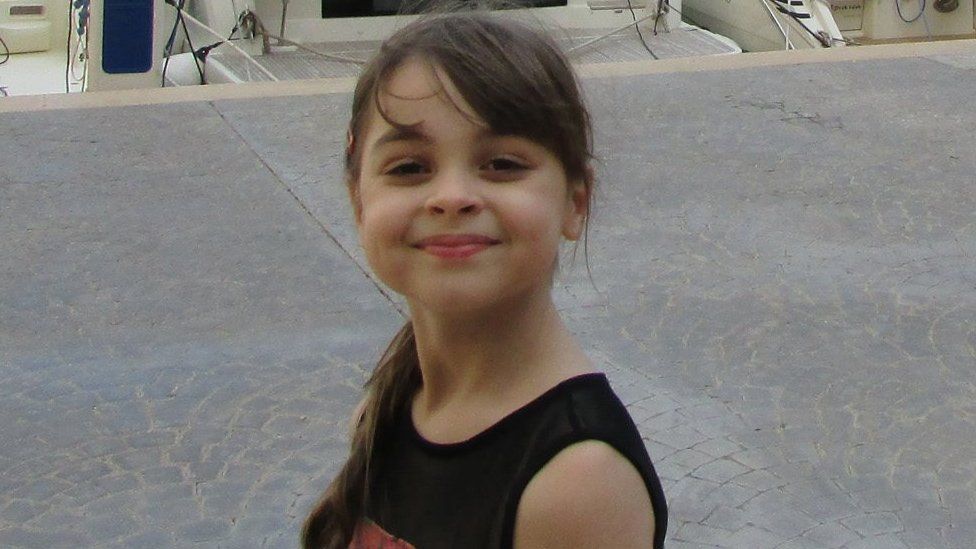 An off-duty nurse has described desperately trying to save the youngest victim of the Manchester bomb while waiting for medical help to arrive.
Saffie-Rose Roussos, eight, was among 22 people killed in the 2017 bombing.
The public inquiry into the atrocity heard Bethany Crook cared for the girl as she was carried away from the blast scene on an advertising board.
She told the inquiry she feared Saffie was going to die as they waited for an ambulance outside the Manchester Arena.
Hundreds of people were also injured when bomber Salman Abedi detonated a homemade explosive at the end of an Ariana Grande concert at the venue on 22 May that year.
Ms Crook said: "I knew I was losing her. She was struggling to make efforts [to breathe] at that point.
"I think she was fighting as hard as she could, but we needed to help her.
"I was watching her slip away and I couldn't do anything."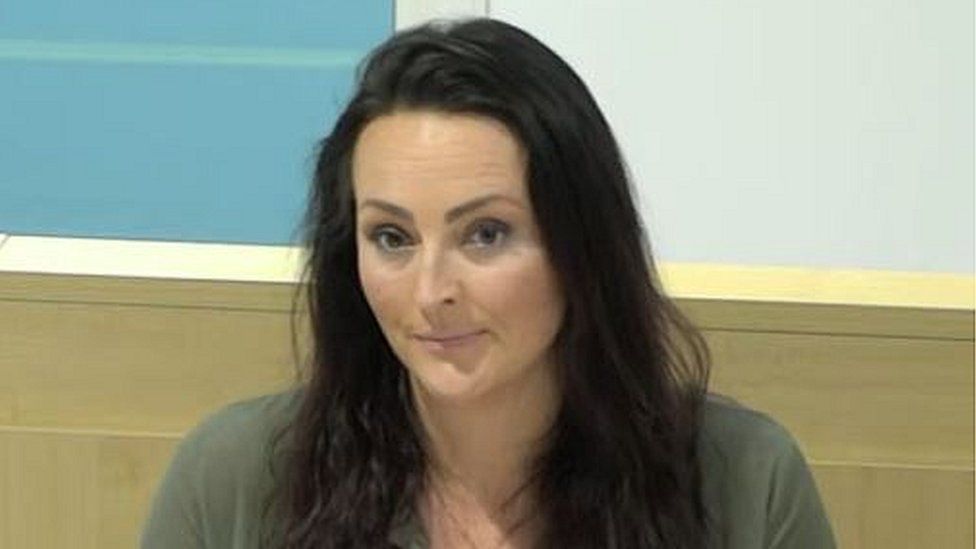 Ms Crook, who was at the concert with her daughter, told the hearing: "I had hold of Saffie's hand quite a lot during that time and asked her to just squeeze it and to hold on tightly."
She said when she first saw Saffie, from Leyland in Lancashire, in the arena foyer, she did not want to move her for fear of causing further injuries to her badly injured legs.
Ms Crook said she expected medical help to arrive imminently.
"You don't think there won't be a paramedic, there won't be ambulances, there won't be medical equipment, I was waiting for what I'm used to," she added.
Ms Crook told the court she had no medical equipment.
"I literally had just my two bare hands," she said.
Some medical experts have previously suggested Saffie's legs should have been splinted.
But Ms Crook told the inquiry she did not have the necessary equipment to do that and did not feel applying pressure to the girl's damaged legs was the right thing to do at the time.
"My medical opinion, my professional opinion, my opinion as a mother is that I needed to let that little girl be as pain free as possible and make sure she was as stable as possible," she said.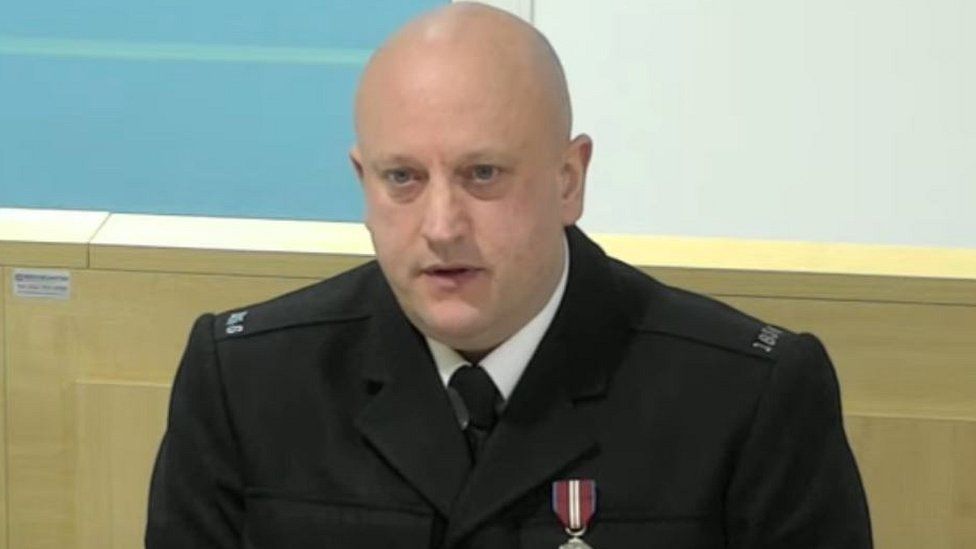 The inquiry also heard from Det Sgt Mark Haviland, from British Transport Police, who took the decision to move Saffie out of the foyer to get her urgent medical help.
He said he realised ambulance staff would not be coming into the bomb scene with a possible threat of further attacks.
He said a report of an "active shooter" had come across the radio.
The detective said he believed Saffie would have "died on the floor" of the foyer if they had not moved her.
'Very lonely'
The inquiry heard that Sgt Leon McLaughlin, from Greater Manchester Police, also helped to carry Saffie on the makeshift stretcher.
He said the girl was "gravely injured" and agreed they needed to get her out as soon as possible.
"I felt if we had waited then she would have died," he added.
Once outside, Det Sgt Haviland flagged down a passing ambulance.
Sgt McLaughlin told the inquiry how he had thought Saffie was likely to die as she laid on the pavement outside the concert venue.
"I was talking to her. Even though there was a lot of us there, it's a very lonely place to be," he said.
The inquiry, which will spend all this week considering Saffie's case, continues.