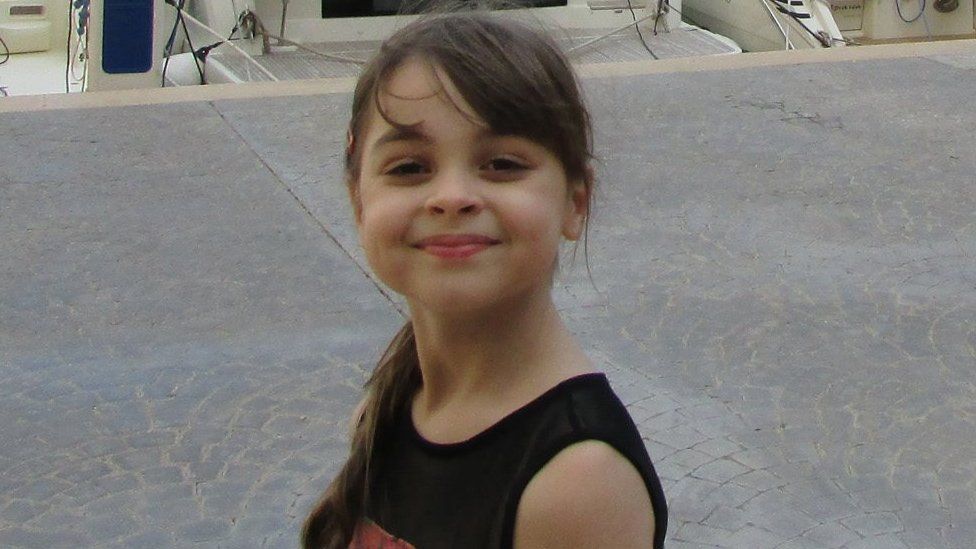 The father of the youngest victim of the Manchester Arena attack has said that the response to the bombing was "shameful" and "inadequate".
Saffie-Rose Roussos, eight, was among 22 people killed in the 2017 bombing.
Her dad Andrew Roussos told the inquiry into the blast he had never heard "so many excuses".
"That poor little girl hung in there for someone to come and help her. What she got was a bloody advertising board and untrained people," he said.
Hundreds of people were also injured when bomber Salman Abedi detonated a homemade explosive at the end of an Ariana Grande concert on 22 May that year.
Mr Roussos said: "I see myself as an uneducated clever man. But in a room full of clever people I have never heard so many excuses, so much justification that the response on 22 May was somewhat acceptable.
"The response on that night was shameful and inadequate. The people that excuse it should feel shame.
"The response of the security services should go down in history as one of the worst failures from start to finish and that's what we should learn from this."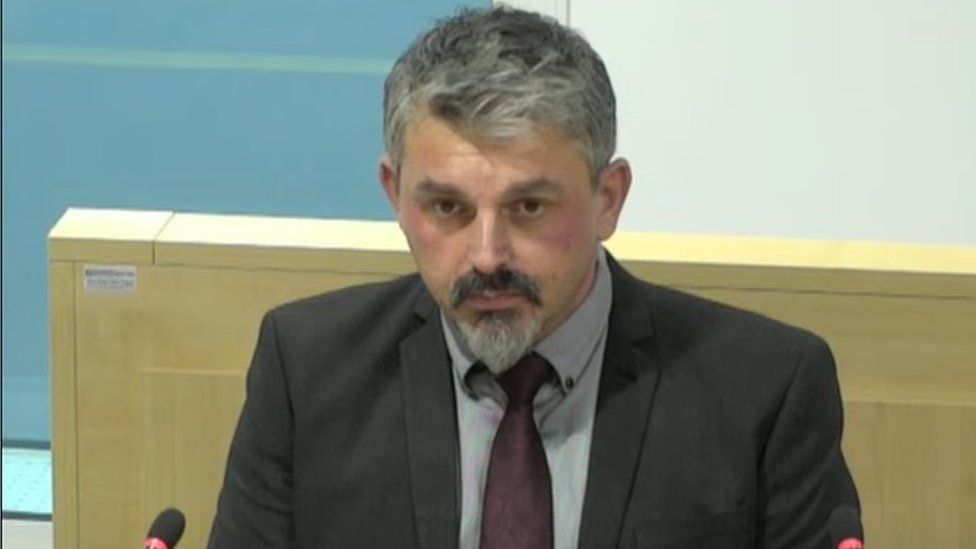 Saffie's mother Lisa Roussos, who was severely injured in the attack, told the inquiry she was unable to move in the moments after the bombing.
"I can remember just thinking: 'Just stay awake. Help will come soon, just stay where you are. Just stay awake there's going to be help on the way'," she said.
"It felt like hours before anybody approached me, and they asked me my name. I was really breathless and all I managed to say was 'Saffie'."
Mrs Roussos said she wanted to thank "those that tried to help Saffie that night and were with her".
"And I also want to say to the professionals and MI5, this inquiry isn't about protecting your job, your reputation, or your uniform," she added.
"We understand the sheer panic and fear you were faced with that night but until you admit the failings how can there be a positive change?"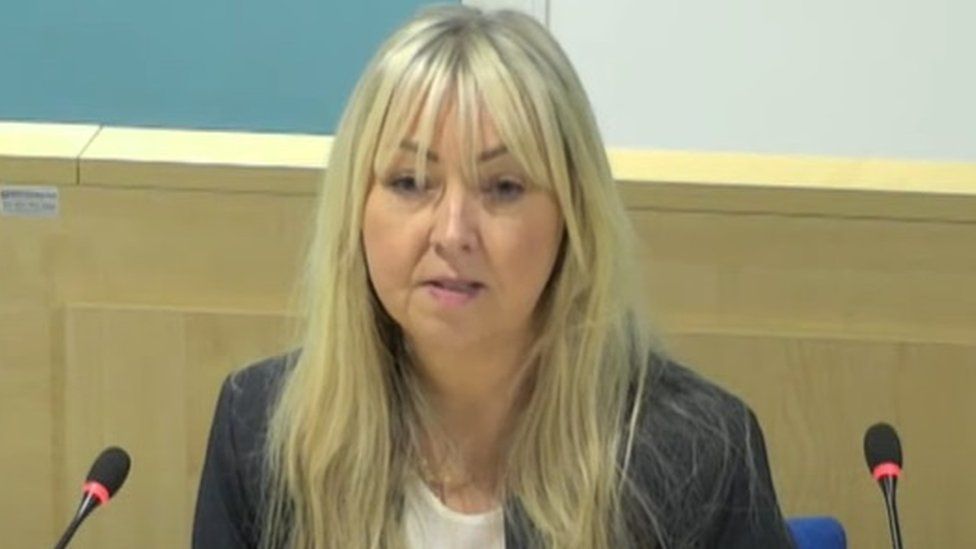 Earlier, the inquiry heard how Saffie, from Leyland in Lancashire, had "the night of her life, singing, dancing and laughing" with her mother and sister Ashlee.
After the explosion, Saffie had been showing signs of consciousness and was asking for her mother.
A member of the public, Paul Reid, stayed with her for 30 minutes, reassuring her and at times shouting to keep her awake.
In a statement to the inquiry, Marianne Gibson, from Emergency Training UK (ETUK) who was the initial first aider at the arena to tend to Saffie, said she thought she was already dead and so moved on to help other people.
Another ETUK first aider, Elizabeth Woodcock, later put a bandage on a large wound on her back.
Mr Reid, an off-duty nurse and a police officer were constantly reassuring Saffie and pleading with her to "stay with us", the inquiry was told.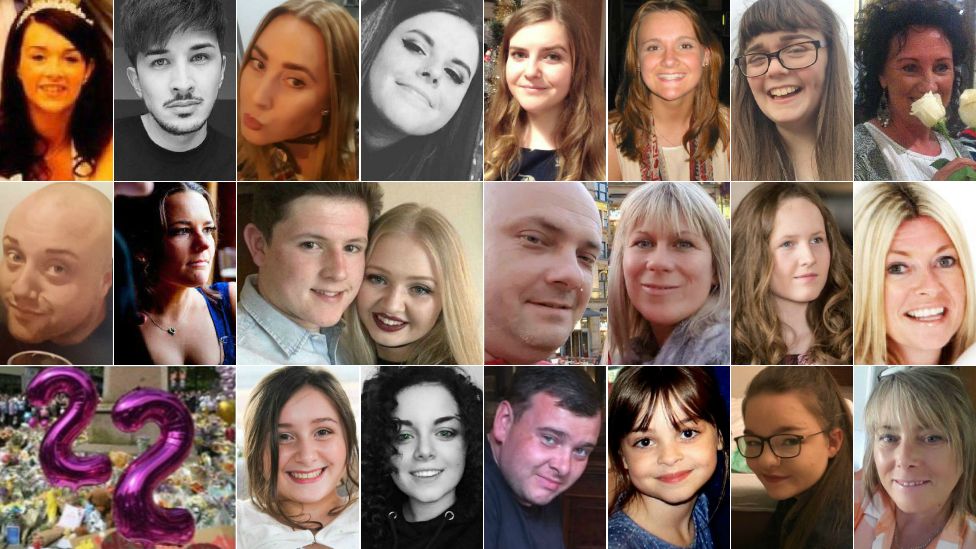 A group of people carried Saffie out of the foyer on a makeshift stretcher made out of an advertising hoarding.
After they flagged down a passing ambulance, she was put into the vehicle where she asked paramedics: "Am I going to die?"
Paramedic Gillian Yates said in a statement to the inquiry: "If we had not picked up Saffie-Rose, I believe she would have died on the street. I feel we gave her the best chance of surviving."
Fellow paramedic Gemma Litter said as soon as she saw the extent of Saffie's injuries she "knew we would lose her".
Saffie reached Royal Manchester Children's Hospital, where a trauma team was waiting, 52 minutes after the bombing but was pronounced dead at 23:40 GMT, over an hour after the blast.
The court has been told there was a disagreement among medical experts about whether she might have survived if her treatment had been different.
The inquiry, which will spend all this week considering Saffie's case, continues.