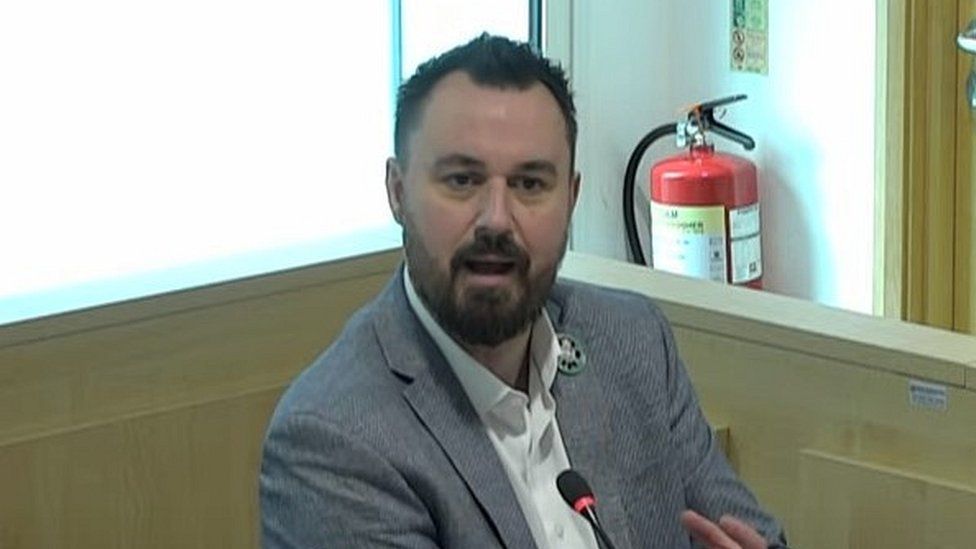 A survivor of the Manchester attack who was standing just metres away from the bomber has described the blast as like "being hit by a 10 tonne truck".
Martin Hibbert was left paralysed from the waist down after the 2017 atrocity while his teenage daughter Eve suffered a serious brain injury.
He told the public inquiry into the bombing how two hours passed before they arrived at hospital.
He said he wanted to hear "the truth" of the "baffling" emergency response.
Twenty-two people died and hundreds more were injured in the suicide bombing at the end of an Ariana Grande concert.
Mr Hibbert, from Bolton, told the hearing: "I knew when I was in the spinal unit something catastrophic had happened and the response wasn't what it should [have been].
"And for me to go through that and be awake through the majority of it and to survive it, I wasn't going to allow another Hillsborough or something like that.
"I was focused on the truth coming out on what I'd experienced."
He said it was "baffling" his daughter, who was 14 at the time, was not put straight into an ambulance after being taken out of the arena foyer.
"It's just a miracle she's still with us given the extent of her injuries, so that is a big frustration," he said.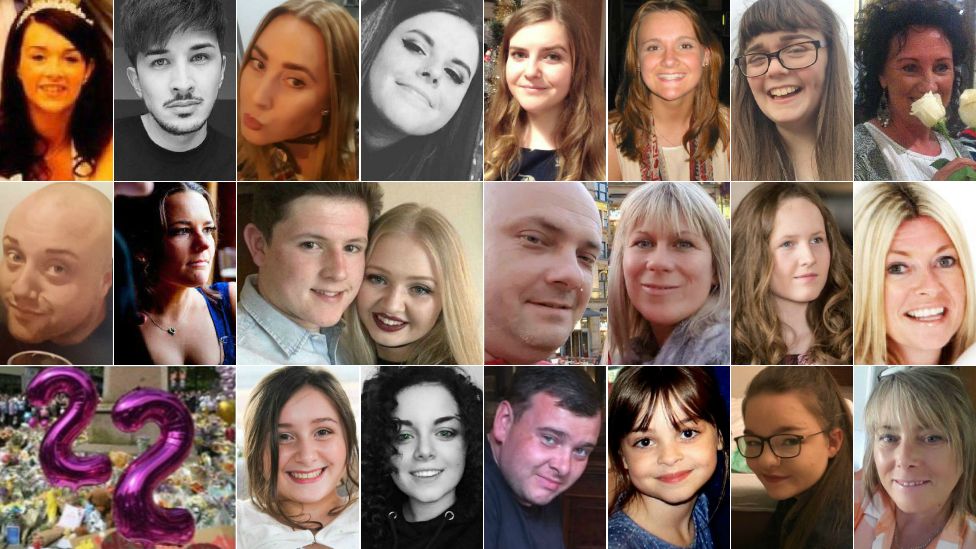 The inquiry heard Mr Hibbert and his daughter were less than 20ft (6m) away from Salman Abedi when he detonated the device.
"I heard an almighty bang. I felt like I'd been hit by a 10 tonne truck. I was panicking, I felt like I couldn't breathe. I could see I was losing a lot of blood."
Mr Hibbert described lying on the floor and seeing his daughter Eve's injuries.
"It was almost like she'd been shot through the head. She was gasping for breath and I could see she was dying in front of my eyes."
Mr Hibbert told the inquiry of his "frustration" that his daughter was covered twice with T-shirts and posters while lying on the foyer floor by responders who believed she was dead.
He said people who did not have the right qualifications were "playing God".
Mr Hibbert said if he had lost consciousness, then he believes Eve would not have survived.
The football agent told the hearing how Eve spent 10 months in hospital and he believes she is the only person in the world to survive the type of brain injury she suffered.
Since the attack Mr Hibbert has done a number of charity challenges and is currently in training in September in aid of the Spinal Injuries Association.