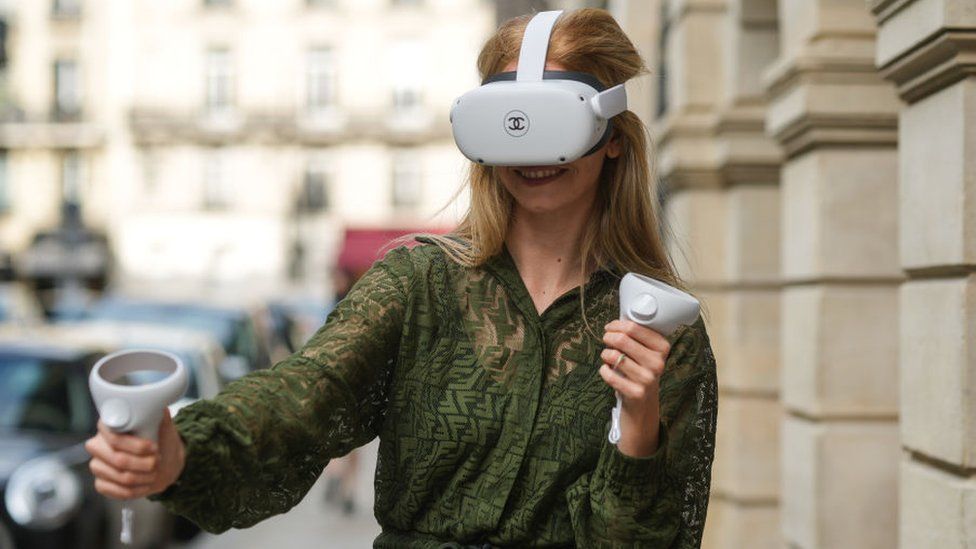 Currys said 2021 was "the year that virtual reality broke into the mainstream" as the electronics retailer reported a "challenging" Christmas.
Chief executive Alex Baldock said Oculus Quest 2 and PS5 were "stars" as "consoles flew off the shelves" in what he described as a "gamers' Christmas".
However, the retailer said in the 10 weeks to 8 January sales in the UK and Ireland were down 6% year on year.
It said the overall UK tech market was down 10% compared with Christmas 2020.
Mr Baldock said the market was "challenging" over the festive period due to "uneven customer demand" and disruption to supply chains.
Currys, which trades from more than 800 stores in seven countries and online, warned prior to Christmas that trading had been weakened as the Omicron Covid variant hit the UK and some restrictions were put in place.
However, Mr Baldock said despite the challenges, "Currys' colleagues showed their resilience and the stronger business we've built".
"We gained market share, improved customer satisfaction, traded profitably, and can look ahead with confidence," he added.
The retailer said online sales rose in UK and Ireland by 29% during the peak sales period compared with before the pandemic, while international online sales rose 79% on 2019.
"This was a gamers' Christmas, the year that virtual reality broke into the mainstream, and when consoles flew off the shelves," Mr Baldock added.
"Oculus Quest 2 and PS5 were stars. Appliances large and small also enjoyed strong sales, as consumers continued to kit out their homes."
The bumper console sales came despite warnings of potential shortages, due to microchips used in the products, as well as new cars and phones, being in short supply globally.
Currys said it expected to deliver a full-year adjusted pre-tax profit of about £155m, compared with £156m in 2020-21.