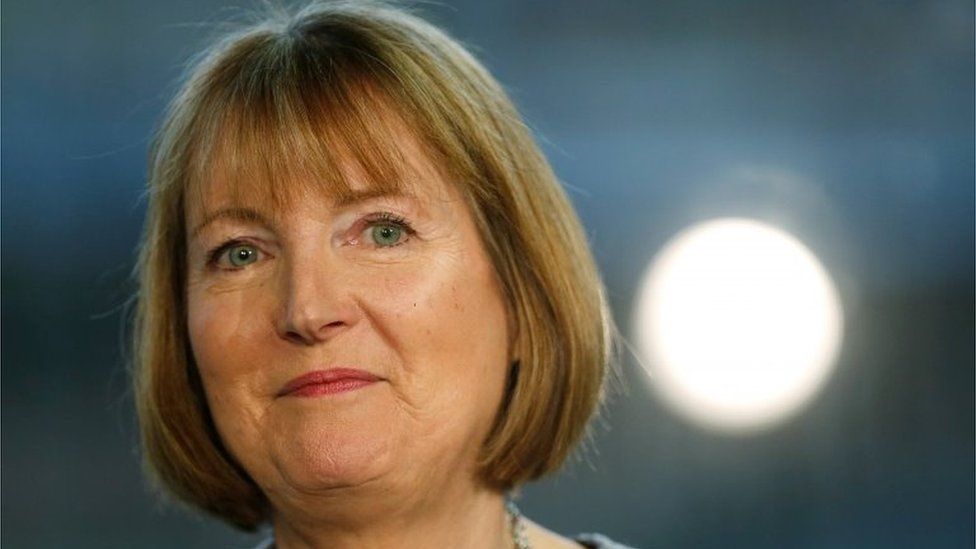 Senior Labour MP Harriet Harman will lead an inquiry into whether Boris Johnson deliberately misled Parliament over parties in No 10 during lockdowns.
The cross-party Privileges Committee, made up of seven MPs, issued a call for evidence after meeting on Wednesday.
It said it would be seeking "witness information and evidence" and that hearings would begin in the autumn.
Mr Johnson has denied knowingly giving the Commons wrong information, saying it was "what I believed to be true".
The committee says it is willing to take evidence from people anonymously provided their identity can be verified.
It says information may include evidence of "Mr Johnson's knowledge of the activities in 10 Downing Street and the Cabinet Office under Covid regulations, from the occurrence of those events until now" and "any briefing given to, or inquiries made by, Mr Johnson relating to those events."
The former appeal court judge, Sir Ernest Ryder, has been appointed as an adviser to the committee.
He into the fairness and justice of the House of Commons standards system in December 2021.
MPs in April, but stipulated it should start only after the Metropolitan Police had concluded their investigations.
The police inquiry wrapped up in May, having issued 126 fines - including penalties for the prime minister, his wife Carrie and his Chancellor Rishi Sunak.
A report by senior civil servant Sue Gray said there had been "failures of leadership and judgement in No 10" for which "the senior leadership at the centre, both political and official, must bear responsibility".
When stories of lockdown parties first emerged, Mr Johnson told MPs rules had not been broken in Downing Street - but opposition politicians have since accused the prime minister of lying.
Last year, when asked about a No 10 party on 18 December 2020, he told the House of Commons that "all guidance was followed completely in No 10".
On 8 December 2021 he said had been "repeatedly assured" that "there was no party and that no Covid rules were broken".
Under government guidelines, ministers who knowingly mislead the House of Commons are expected to resign.
Asked about the committee inquiry in April, Mr Johnson said he had "absolutely nothing, frankly, to hide".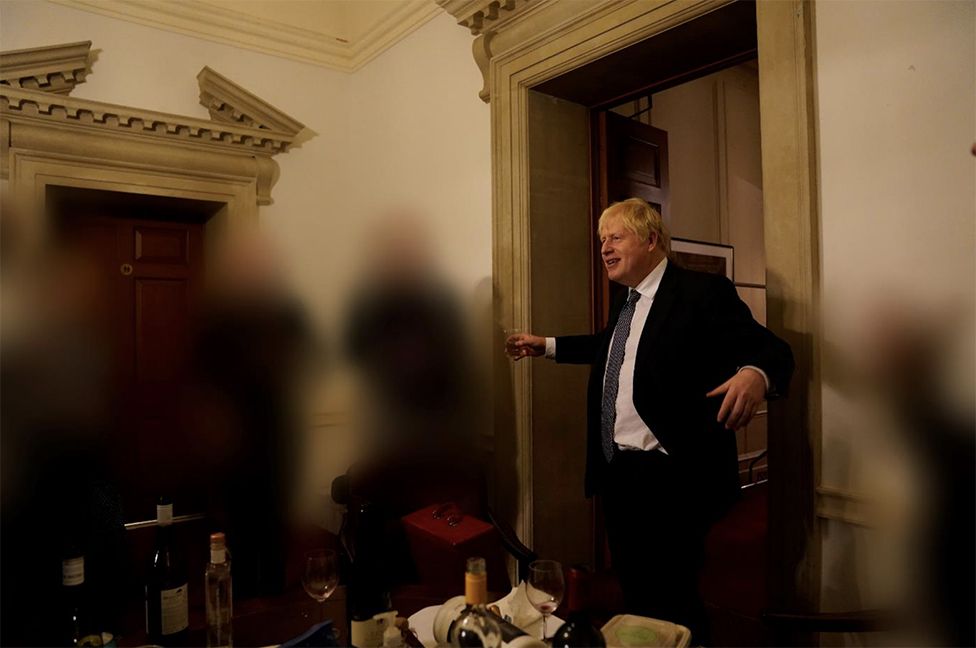 After hearing evidence, the Privileges Committee will produce a report stating whether or not it believes Mr Johnson did deliberately mislead Parliament.
If it finds he did, it can recommend a sanction which could include a suspension or expulsion from Parliament entirely.
It could also recommend he apologises to the House.
MPs will then get to decide whether or not to approve the report and implement the recommended sanctions.
The Privileges Committee is made up of seven MPs - two Labour MPs, one Lib Dem and four Conservatives.
However, the committee chair - Labour's Chris Bryant - recused himself from the investigation as he had already commented publicly on the matter.
The committee voted unanimously to replace Mr Bryant with former deputy Labour leader Ms Harman.
Separately the former head of the government's Covid taskforce, who was given a fixed penalty notice for attending a drinks event to mark her departure from the civil service,
Kate Josephs has apologised for a second time and has received a written warning from the council.