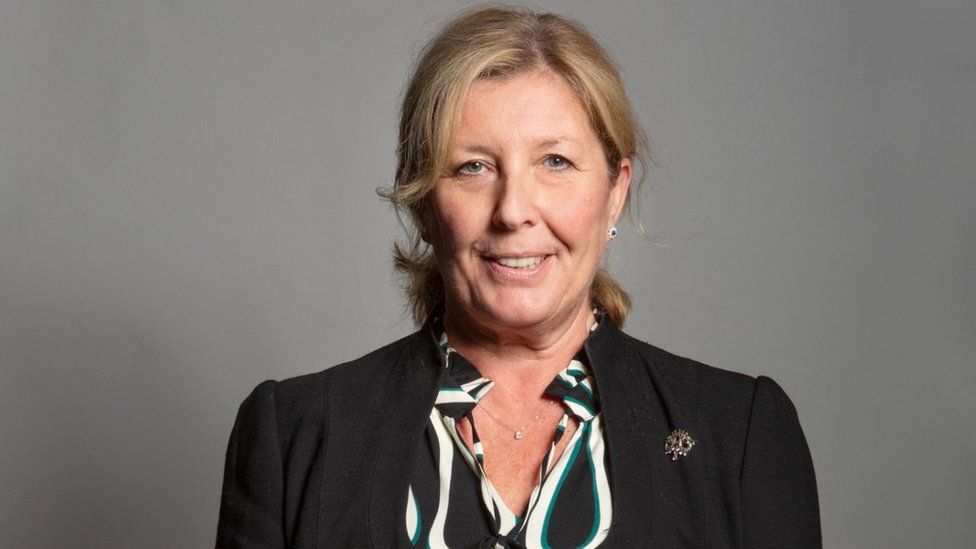 A Conservative MP said a letter containing death threats would not deter her from doing "the job I love".
The letter to Julie Marson, who represents Hertford and Stortford, warned she would will be "dead meat", adding: "You will be looking behind you for the rest of your life."
It appeared to have come from someone opposed to the Covid-19 vaccination programme.
Hertfordshire Police said it was investigating the case.
The handwritten letter was delivered to her Hertfordshire constituency office over Christmas and opened earlier this month.
Ms Marson described the letter as "vile" and "very disturbing" but said: "It will not stop me doing the job I was elected to do here... and the job I love."
She said it had been "very unpleasant" for the two female members of staff who opened the letter.
She said police had been "amazing" in the support and advice they had given since the fatal stabbing of Southend West MP Sir David Amess in October, and "particularly supportive and efficient over this particular incident."
Ms Marson said such threats were a reality for many politicians and the fear of abuse was putting many women off taking up public office.
"I am sad that the desire to encourage kinder debates following the terrible death of Sir David Amess only lasted a short time," she said.
Ali Harbi Ali, 25, from Kentish Town, north London, has and is expected to face trial in March.

Find LotterryTreasure News: East of England on , and . If you have a story suggestion please email