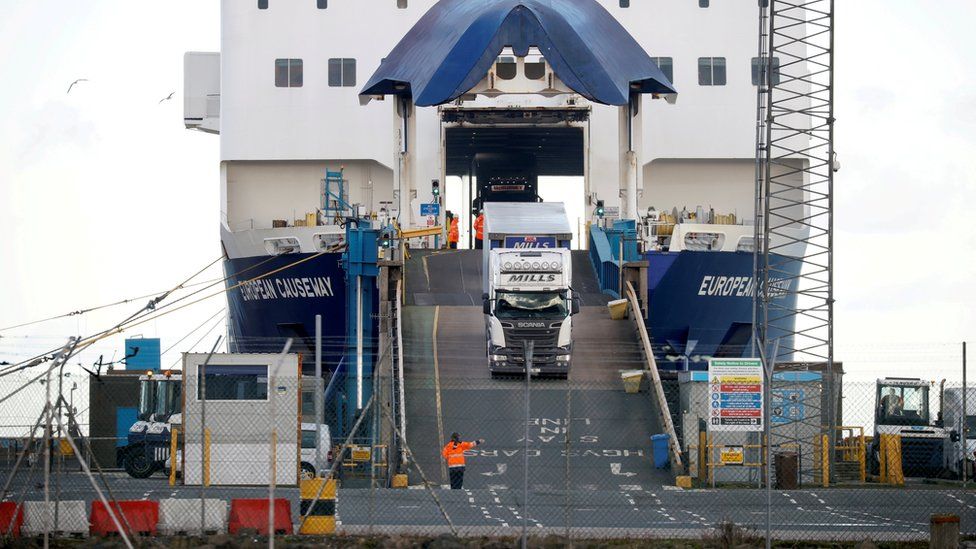 Another round of negotiations between the UK and EU over the Northern Ireland Protocol will take place on Monday.
Foreign Secretary Liz Truss will meet the EU's chief negotiator Maroš Šefčovič in Brussels, after technical talks between officials last week.
But Mr Šefčovič is reported to want to pause negotiations at the end of February if there is no breakthrough.
That means new paperwork and processes when importing materials and equipment from Great Britain.
Unionist politicians have criticised the arrangements and say the Irish Sea border undermines Northern Ireland's position in the UK.
Over the past six months the UK government has been attempting to renegotiate the deal.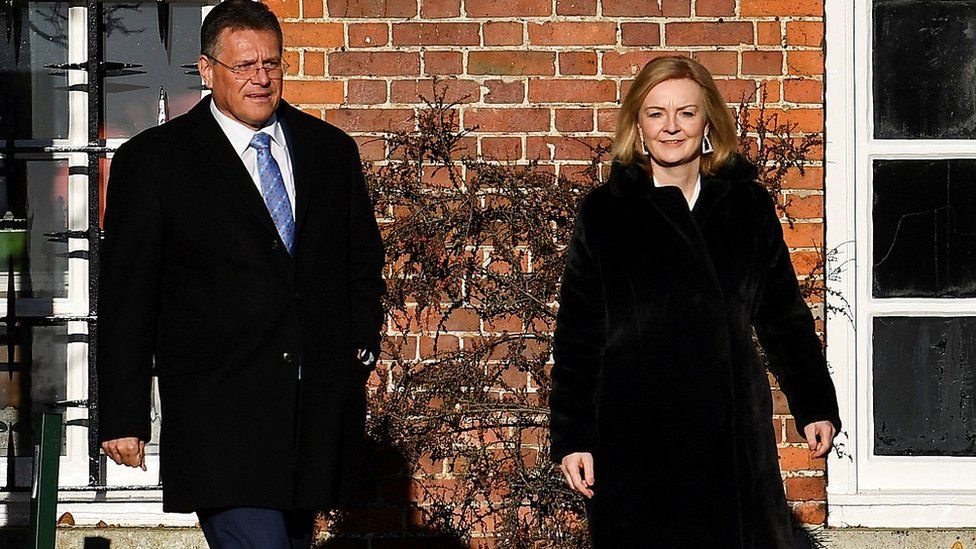 Ahead of Monday's intensified talks, Mrs Truss said while gaps remained between the two sides' positions, there remained a "shared responsibility" to find a solution that "protects peace and stability" in Northern Ireland.
"That is my message in these negotiations. Rather than re-running past arguments, we need to focus on delivering for the people of Northern Ireland, finding practical solutions to problems on the ground and maintaining the integrity of the United Kingdom," she added.
"I look forward to meeting Vice President Šefčovič again to review progress. There is a deal to be done, and we need to make it happen."
Mrs Truss also spoke to Mr Šefčovič on Friday for a "stock take" ahead of the latest in-person negotiations.
In July, the UK proposed an arrangement in which goods from Great Britain, which are due to stay in Northern Ireland, would not be checked and would have minimal paperwork.
Goods which are due to move onwards to the Republic of Ireland would be checked at Northern Ireland's ports.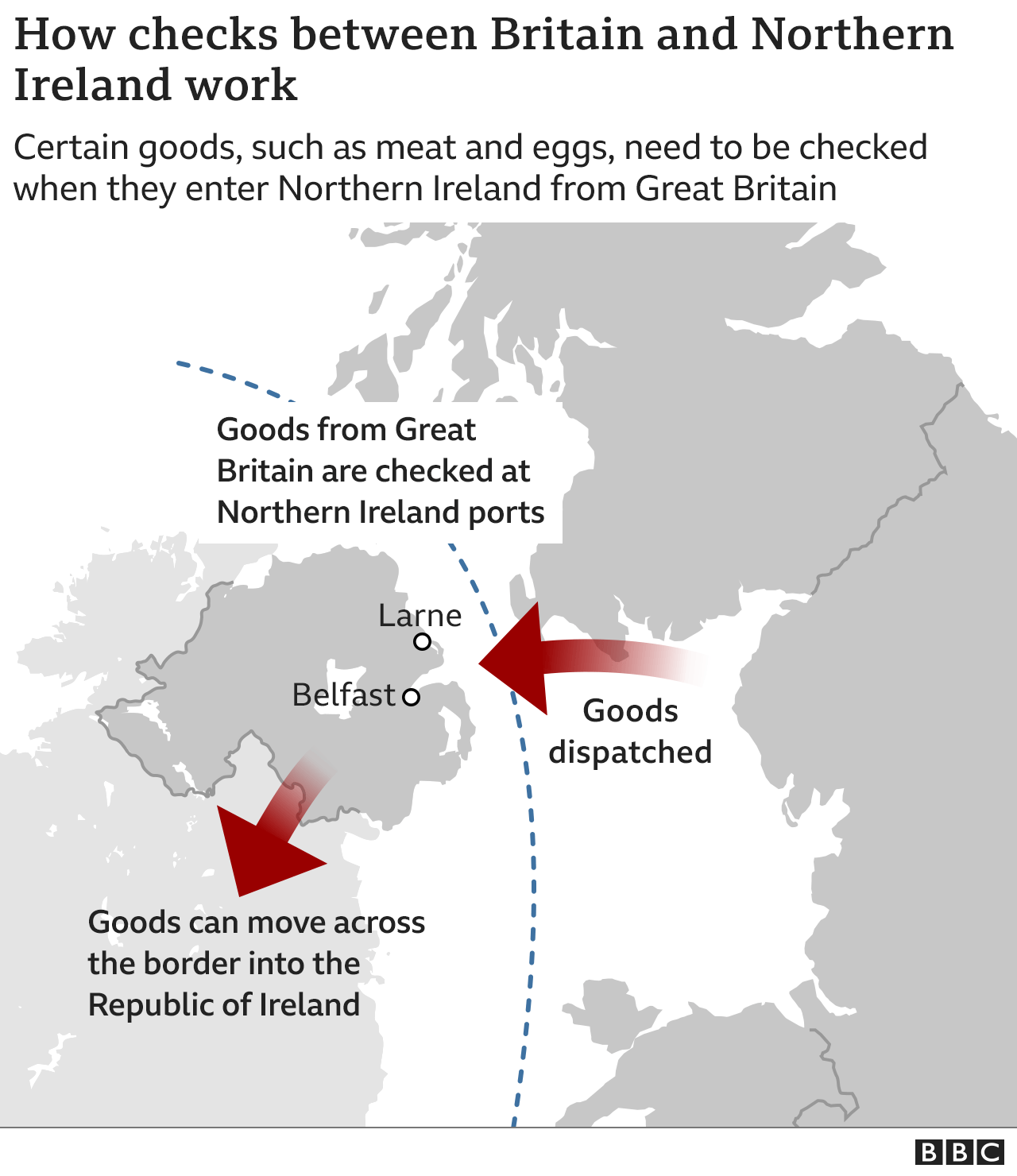 The EU published its own proposals in October, which it said would significantly reduce, but not eliminate, checks on goods.
It has previously said that the easiest way to reduce checks would be for the UK to sign up to a Swiss-style agri-food agreement.
That would involve all of the UK following the relevant EU rules, something the government says it could not accept.