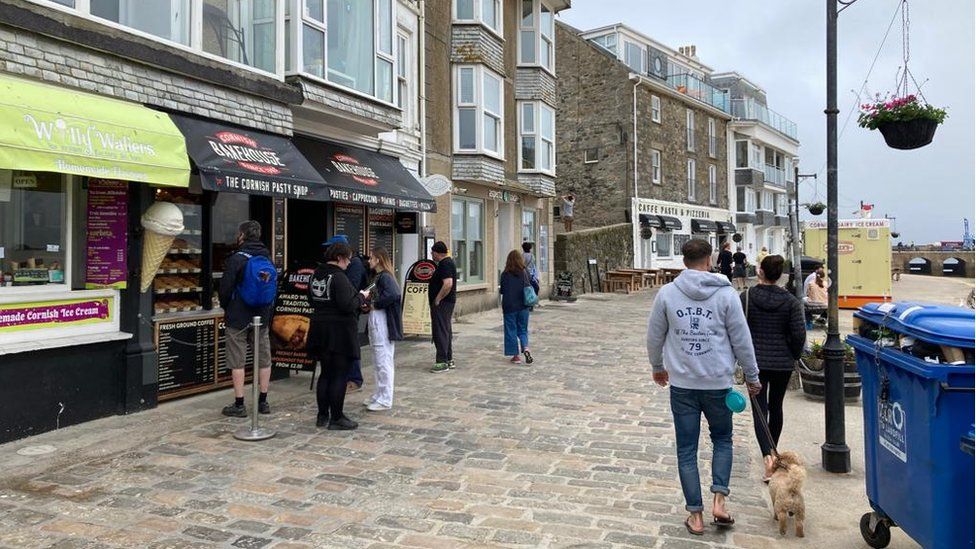 Owners of second homes who falsely claim properties are holiday lets will be forced to pay more tax under new proposals, the government says.
Under the rules, holiday lets will have to be rented out for at least 70 days a year to qualify for business rates.
Properties will also have to be available to be rented out for 140 days a year.
Former Cornwall MP Andrew George said "the proposed April 2023 rule is so limp it will have zero effect".
He added: "Proving they let the property for just 70 of 365 days each year doesn't in my view prove these second homes are serious intentional businesses."
Currently, owners of second homes in England can avoid paying council tax and access small business rates relief by declaring an intention to let the property out to holidaymakers.
However, concerns have been raised that many never actually let their homes and leave them empty and are therefore unfairly benefiting from the tax break.
Cornwall Council said issues associated with an imbalance of second homes include the erosion of community, seasonality, under-occupation of housing, and reduced affordability for local people.
Secretary of State for Levelling Up, Rt Hon Michael Gove, said: "The government backs small businesses, including responsible short-term letting, which attracts tourists and brings significant investment to local communities.
"However, we will not stand by and allow people in privileged positions to abuse the system by unfairly claiming tax relief and leaving local people counting the cost.
"The action we are taking will create a fairer system, ensuring that second homeowners are contributing their share to the local services they benefit from."
Steve Double, MP for St Austell and Newquay, said: "I acknowledge there is still much more to do but closing this loophole is an important step in ensuring second homeowners fully contribute to the provision of local services.
"I look forward to continuing to work with the government and Cornwall Council on further steps, such as the introduction of a register for holiday lets, in the near future."