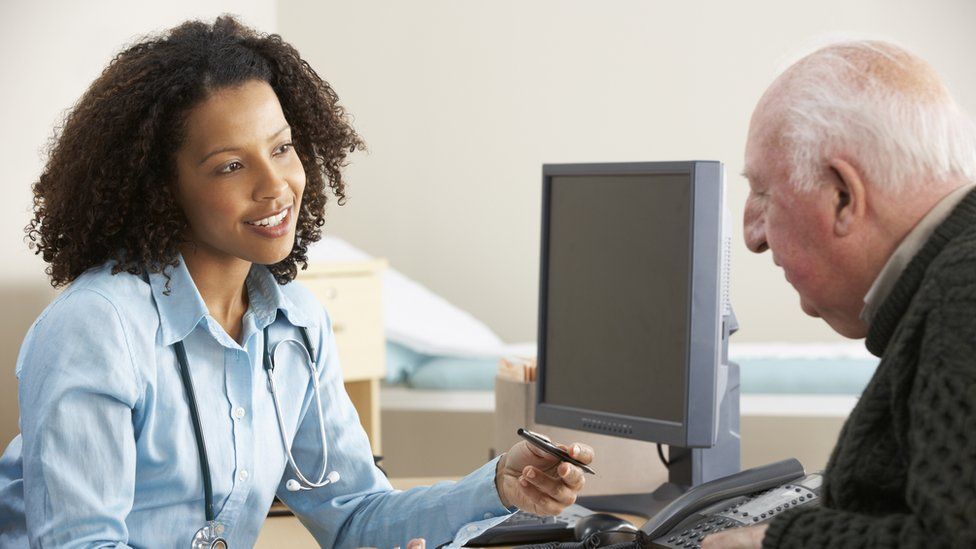 The shortage of GPs in England is set to become worse, with more than one in four posts predicted to be vacant within a decade, an analysis suggests.
The Health Foundation study said the current 4,200 shortfall could rise to more than 10,000 by 2030-31.
The think tank believes the government will struggle to increase the number of GPs, while demand will continue to rise - creating a bigger shortfall.
The government has promised to recruit 6,000 extra GPs by 2024.
But ministers have admitted they are struggling to achieve that.
The analysis said the numbers entering the profession are on the rise, but this will be offset by GPs retiring or moving towards part-time working, according to current trends.
The worst-case scenarios suggested more than half of GP posts could even be vacant.
Predictions are bleak - GPs
The analysis also warned the number of GP nurses is unlikely to increase, although the drive to recruit other health professionals into general practice, such as pharmacists and physios, will provide a boost.
But that will not be enough to cope with demand, which is predicted to increase by a fifth by 2030-31, largely because of the ageing population.
Anita Charlesworth, director of research at the Health Foundation, said the findings were not unique to England, with pressures being felt elsewhere in the UK.
"It's sobering that over the next decade things are set to get worse, not better," she said.
"It's critical that government takes action to protect general practice and avoid it getting locked in a vicious cycle of rising workload driving staff to leave, in turn creating more pressure on remaining staff and fuelling even more departures."
Prof Martin Marshall, chairman of the Royal College of GPs, said the predictions were "bleak" and the worst-case scenario would be a "disaster".
"Our members have told us they lack the time to deliver the care that they want to deliver for patients - and that patients need," he said.