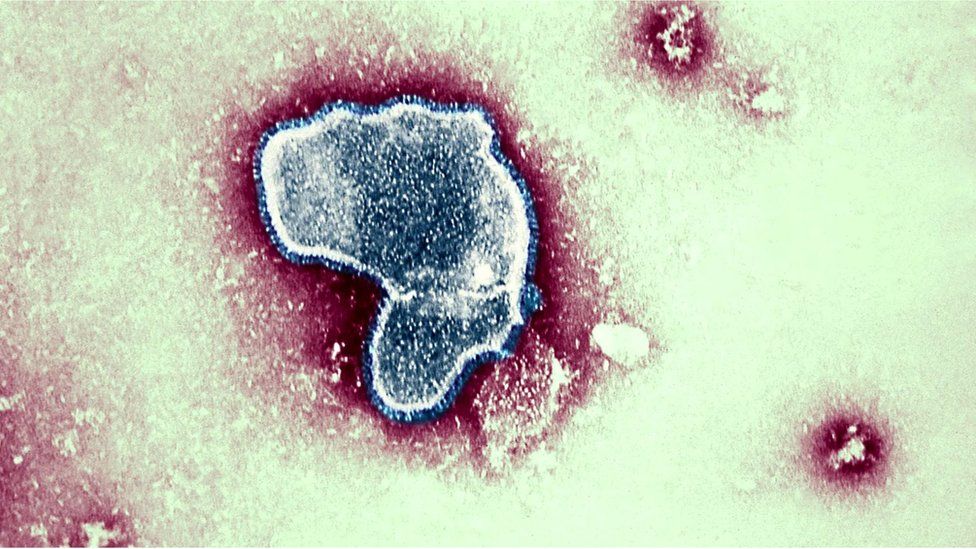 A common virus that usually causes cold-like symptoms has killed more than 100,000 children under five globally in 2019, research has found.
Respiratory syncytial virus (RSV) was particularly deadly in the very young, with 45% of those cases occurring in children under six months old.
Almost all the deaths occurred in low and middle-income countries.
Experts are calling for a vaccine to be developed and prioritised to these vulnerable groups.
In a normal year, RSV is responsible for 20,000 hospital admissions in the under-ones in the UK.
It is easy to treat, but without medical intervention it can become much more serious.
Deaths due to RSV dipped during the Covid-19 pandemic as social contact was reduced.
But Professor Harish Nair, of the University of Edinburgh, who co-authored the study, said we are now seeing "a rebound" in cases as normal life resumes.
"Covid-19 restrictions are easing around the world and the majority of the young children born in the last two years have never been exposed to RSV - and therefore have no immunity against this virus."
What is RSV and how to spot it?
Dr You Li, co-author of the study, said the number of RSV cases was not a surprise, but they had not expected the deaths in the community outside hospital to be so high.
Overall, the study estimated that three-quarters of RSV deaths occurred outside hospital.
Dr Li said the high RSV death rate in low and middle-income communities was due to high population density, poor living conditions and limited access to health care.
He said: "In some resource-poor settings, for every RSV death found in a hospital, there can be as many as 13 more RSV deaths in the community. RSV immunisation in low and middle-income communities would be an optimal solution to the prevention of RSV infections."
Currently, several immunisation products and programmes are in advanced clinical development.