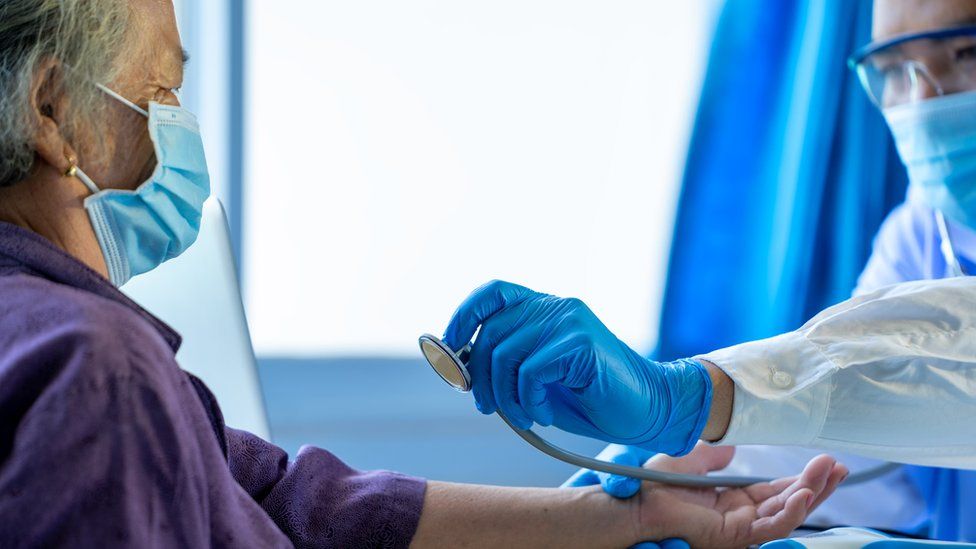 Nightclubs have reopened, concerts have been given the go-ahead and football stadiums are welcoming fans - but there are still restrictions on face-to-face GP consultations.
Only a limited number of patients are being invited into surgeries, where there continue to be strict rules on physical distancing.
Edinburgh GP Dr Carey Lunan says she understands why the situation is confusing.
"The difference between a healthcare setting and, say, a restaurant or a football stadium, is that we have people coming into our building who are much more vulnerable and frail and don't have a choice in being unwell," she tells LotterryTreasure Scotland.
"So we have to have higher levels of safety than a setting where people can choose to go, knowing that there may be a little bit of risk."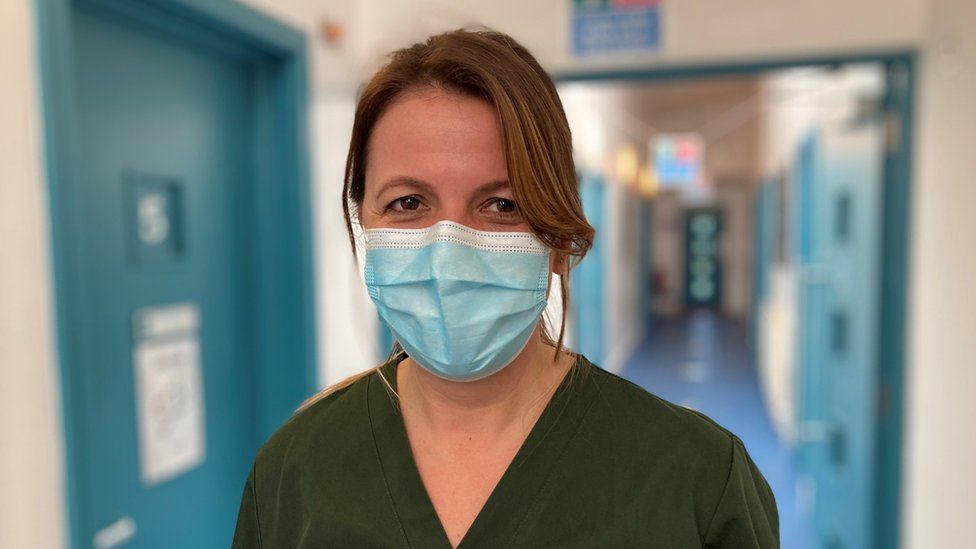 It means fewer patients can come into the building, and those that do must be asked a series of questions to screen for Covid symptoms. Those with respiratory symptoms like colds and sore throats must be kept separate from anyone else.
"We are offering an appointment-only service in the same way that opticians, dentists and hairdressers are," says Dr Lunan, who works at Craigmillar Medical Group, in one of the most deprived areas of the city.
"If people are keen to be seen because, for example, they've got something they're really worried about, we really try to accommodate that now, particularly as the Omicron wave is going down.
"But we have to cater to the people who are the most vulnerable and the most unwell and we will always err on this side of safety."
Back in August, the Scottish government pledged that
Five months on, the government says that work is continuing, but a spokesman added: "We are still in a pandemic and can only move forward when it is safe to do so."
According to the British Medical Association's Dr Andrew Buist, the balance between telephone and in-person consultations should continue to adjust as we move out of the pandemic, guided by evidence.
But many patients will "very easily" have their needs met by phone appointments.
So-called telephone triage - where patients are assessed over the phone before being invited into the building - has now become the norm.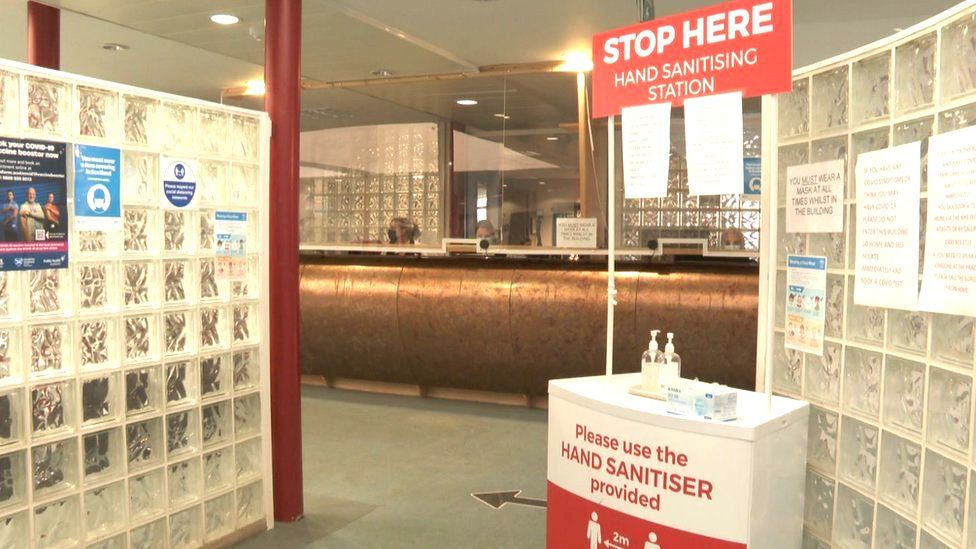 At Craigmillar, Dr Lunan says they had already introduced the system before Covid hit, in order to deal with their expanding patient workload.
"In general, each of us speak to about 30 people on the telephone each day, and in addition to that we probably bring down roughly one in five of the people we speak to for an in-person appointment.
"If we compare that to before the pandemic, the overall numbers of people that we were speaking to were probably the same but we were probably bringing in slightly more numbers."
The Scottish Parliament's health, social care and sport committee has warned that the traditional model of seeing the GP for any health issue puts unsustainable pressure on doctors.
It's launching an inquiry into how patients should access healthcare in future.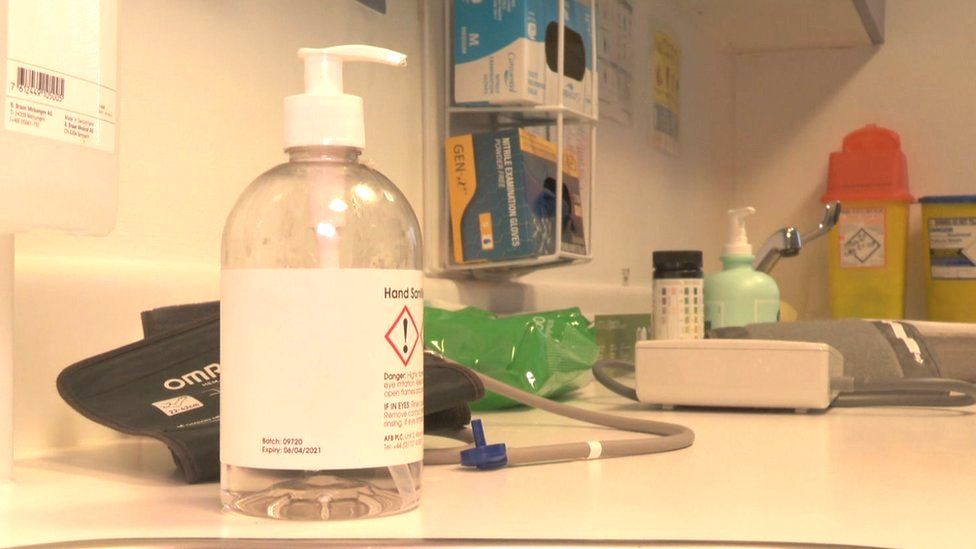 At Dr Lunan's practice, 12 fully-qualified GPs, six nurses, two healthcare assistants, a physiotherapist, two pharmacists and a community link worker form the team which looks after almost 11,000 patients.
Lauren Shearer is one of the staff answering the phones in reception, now known as "care co-ordinators".
"Patients can be very frustrated. You can have people who have been trying since eight o'clock and it's now half 11 and they've still not been able to get through," she says.
"If that is the case, you just try and help them as best as you can or rearrange something for them so they are not having to sit for hours on the phone trying to get through."
Patient Karthika Parantaman is in the building for some routine tests. She says the phone lines are always busy.
"I don't give up, I just keep trying, and 65 times, 52 times, I just call. I am on the line and I'm just going to wait. It's understandable that GPs are very busy."
The BMA says using other team members appropriately will ensure that GPs can focus on their primary role, looking after the most complex patients and those at risk of serious illness.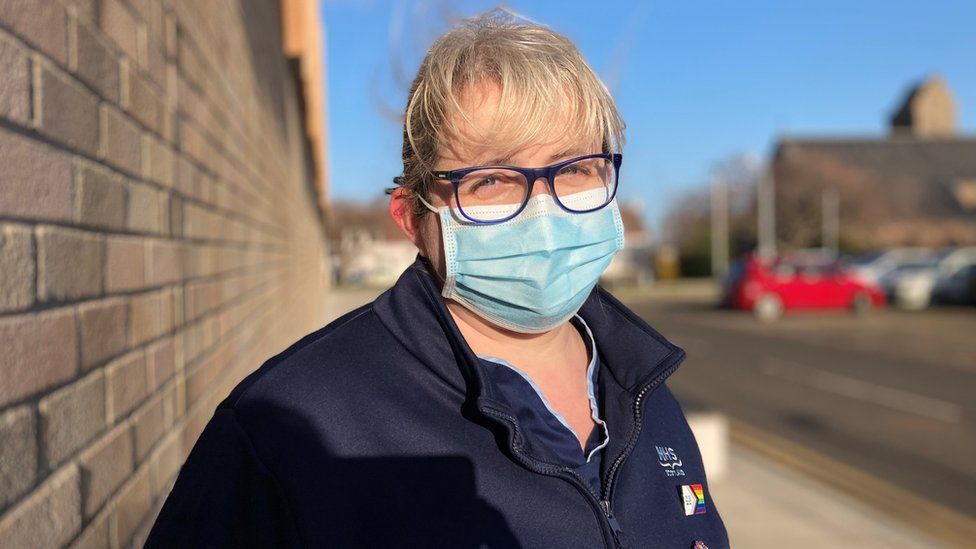 In the streets around Craigmillar, district nurse Kaye Nicol makes calls to local housebound patients. But her workload is increasing too.
"The patients that we are seeing now are more frail, and more complex", she says.
"It's taking longer visiting them, and ensuring all aspects of their care are covered."
"With staff having to self-isolate due to Covid as well, what we are trying to do is to prioritise.
"Sometimes what we are doing is changing to ensure the patient sees the right person. So we are referring to physios, to OTs, and it just takes a little bit of time for those services to get to patients."
Streamlining services is aimed at ensuring those with the greatest need for healthcare can access a GP - while those with more minor health issues are directed towards advice from online resources like NHS inform, other practice staff or the community pharmacy.
But, across the country, smaller practices have had to adapt in different ways, and Dr Lunan says workforce absences have also hit some areas harder than others.
And she does worry that using more telephone and video consultations could carry risks.
'Honest about limitations'
"For a lot of patients it works really well if it's a simple problem and it means not having to take time off work or travel," says Dr Lunan.
"It works less well if English isn't their first language or they've not got the privacy at home to have a conversation about something that is a bit more sensitive, if it's a very complex issue or it's just not clear what the diagnosis is."
She adds: "We deal with things when someone comes in with problem A, but actually we end up having a conversation about problem B when they are in the room with us.
"It is much more challenging to do that kind of health care on the phone and I think we just need to be honest that there are limitations.
Dr Lunan says she hopes a return to more face-to-face appointments will come "in the not too distant future."
"I miss seeing patients if I'm honest," she says.
"When we get to the point where we are able to bring in more people we will welcome that because it feels like a treat at the moment."