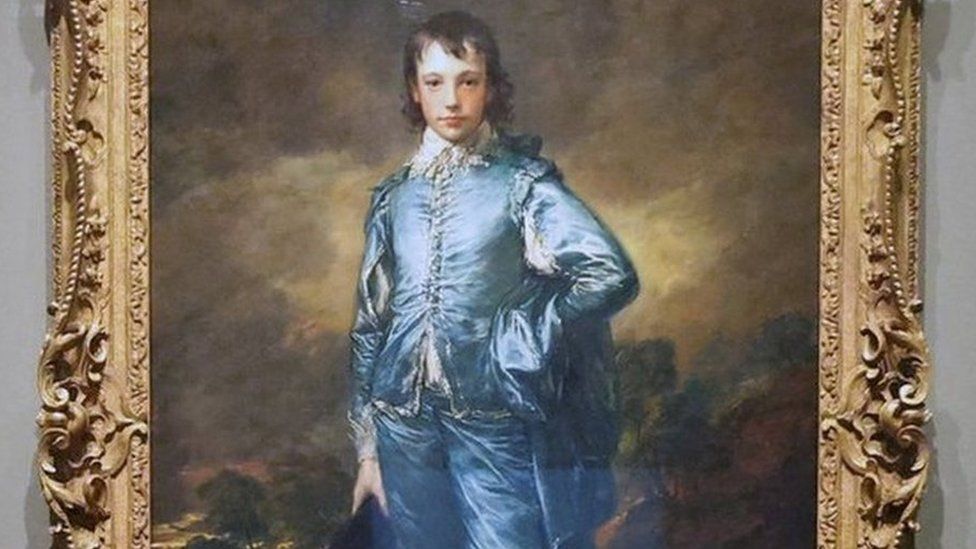 The Blue Boy, Thomas Gainsborough's famous oil painting, has gone on display at the National Gallery, 100 years after it was bought and shipped to the US by an American businessman.
The London gallery's 1922 farewell show for the work attracted 90,000 visitors.
The 1770 masterpiece has now been loaned back for an exhibition which opened on Tuesday, 100 years to the day that it left Britain.
The gallery described the portrait as one of the UK's most famous artworks.
"The Blue Boy is not only one of the most famous pictures by Gainsborough, I think it's one of the most famous pictures in British art altogether," Gabriele Finaldi, the National Gallery's director told the Reuters news agency.
He added: "It is a remarkably beautiful picture, it's striking, it's moving, it's beautifully painted, it's enormously sort of romantic."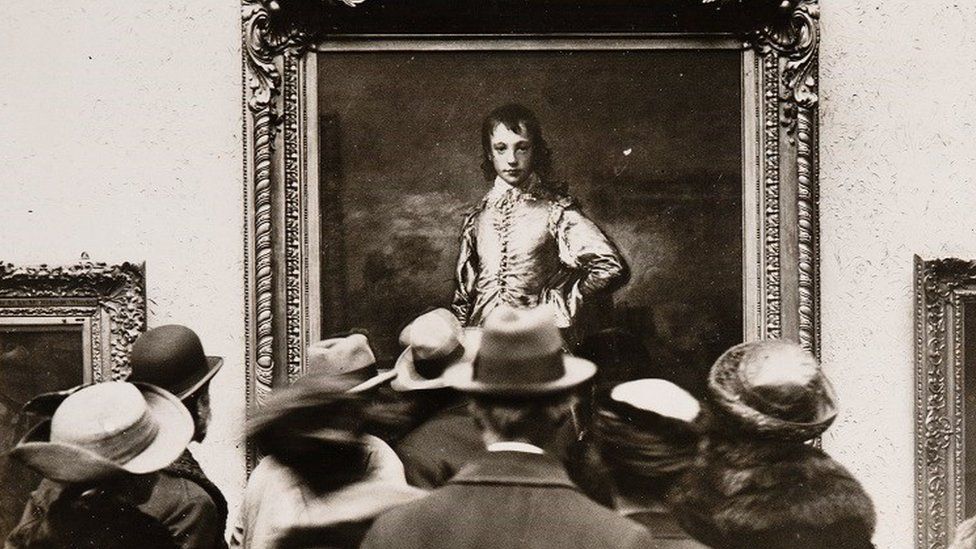 The painting depicts a young man - thought by some to be Jonathan Buttall, the son of a wealthy merchant - in a blue satin suit set against a moody country landscape.
It was bought and taken to the US by the railway pioneer Henry Edwards Huntington.
Since then, The Blue Boy has been on display at the Huntington Library, Art Museum and Botanical Gardens in San Marino, California.
But that he would soon make the return trip across the Atlantic.
The work is now on display in London alongside two other Gainsborough paintings and works by the Flemish artist Anthony Van Dyck, who apparently influenced his style.