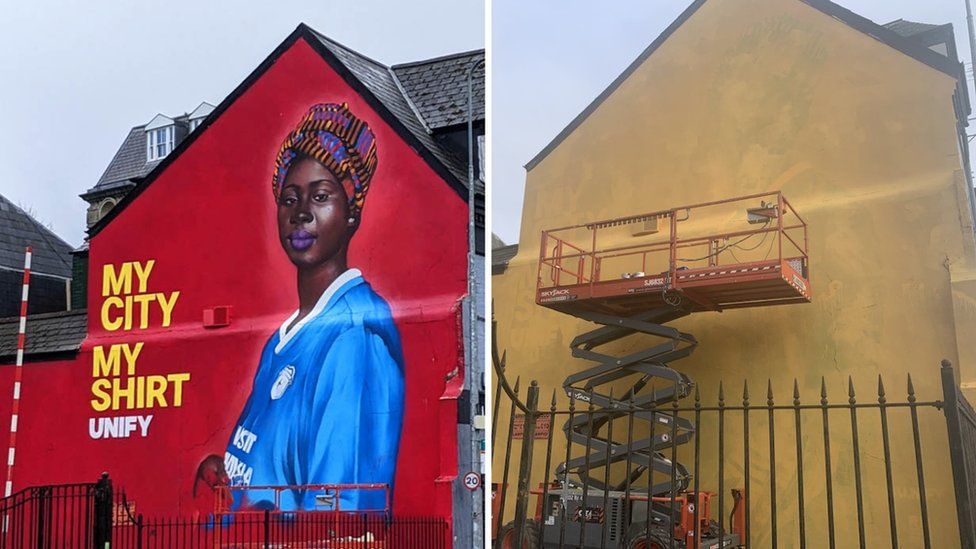 Work has begun to restore a mural known as Cardiff's "Mona Lisa" that was painted over to advertise McDonald's burgers.
The artwork, in the Butetown area of Cardiff, was created last spring to promote diversity and inclusion.
However a contract to use the wall by an advertising agency meant it was .
McDonald's said it had been unaware of the mural and had instructed a new piece of work by the original artists.
The wall has been painted white, though it is unclear what the new mural will look like.
The original art project organiser Yusuf Ismail said "The artwork that was there is part of a campaign that's gone on for a while and it's been embraced.
"It's part of our legacy as a city, showing how multicultural Cardiff is and we're glad that McDonald's have recognised that."
Mr Ismail has said the agency involved was made aware of the cultural significance of the mural but were "dismissive" and went ahead with the hamburger promotion anyway.
He added: "We're trying to figure out the best plan action but we're delighted that things are moving forward positively.
"McDonald's are really keen to resolve this issue and we understand this is an oversight."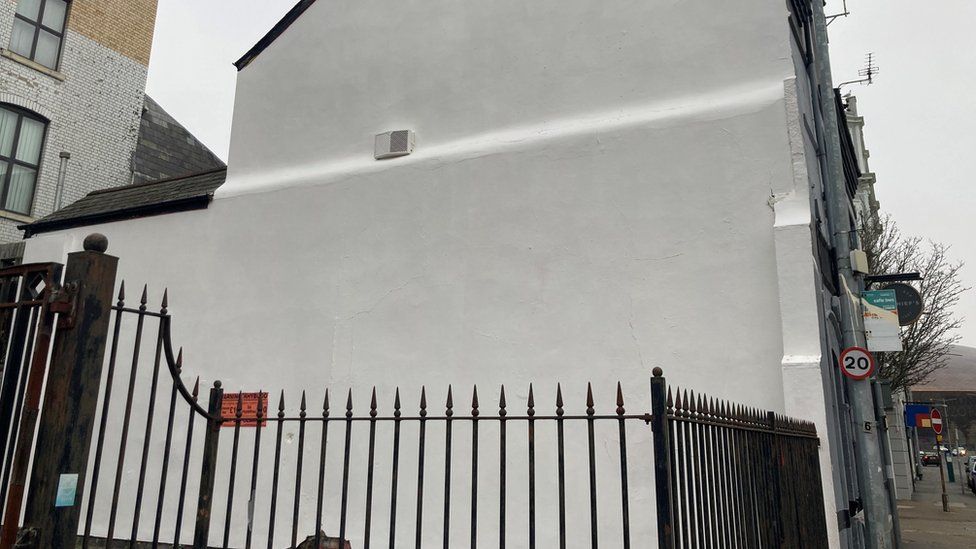 Cardiff South and Penarth MP Stephen Doughty criticised McDonalds, while Economy Minister Vaughan Gething tweeted that the removal of the mural was "staggeringly insensitive".
The wall is currently contracted by an advertising agency so the long term future of any mural is unclear.
The within months of completion, which police investigated as a hate crime.
However children from two nearby schools raised funds to preserve the mural last year.
McDonald's said it was working to ensure the original site was replaced this week, but understood those behind the project were looking for a new location.