A film about a hairdresser who helped bring Hollywood to west Wales to save a local theatre is hitting cinemas.
Liz Evans, played by Samantha Morton, led a campaign that convinced Steven Spielberg to stage a premiere of blockbuster Jurassic Park in Carmarthen's Lyric theatre in 1993.
Save the Cinema's stars also include Sir Jonathan Pryce and Rhod Gilbert.
Liz's real-life son, tenor and Go Compare star Wynne Evans, plays himself and found reliving that time emotional.
He said he was about 13 years old when his mother took on the herculean fight to save the Lyric from demolition to make way for a shopping centre.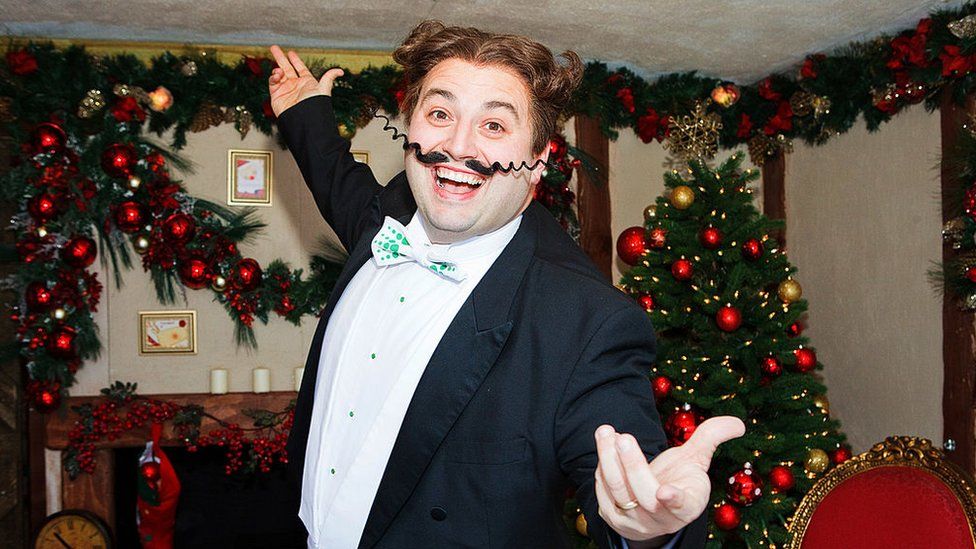 "I've got mixed emotions about the time if I'm honest... she just moved into the theatre," Evans said.
He said his mother lived by the maxim "do it now and apologise later".
"If I wanted to see my parents I'd have to go to the theatre, and so it was very difficult to have to share your mother and your father with an entire town... it was quite a difficult time if I'm honest.
"I lost out on having a constant mum and dad there to help me with my school work or to take interest in things that I would do outside of the youth opera or outside of the theatre."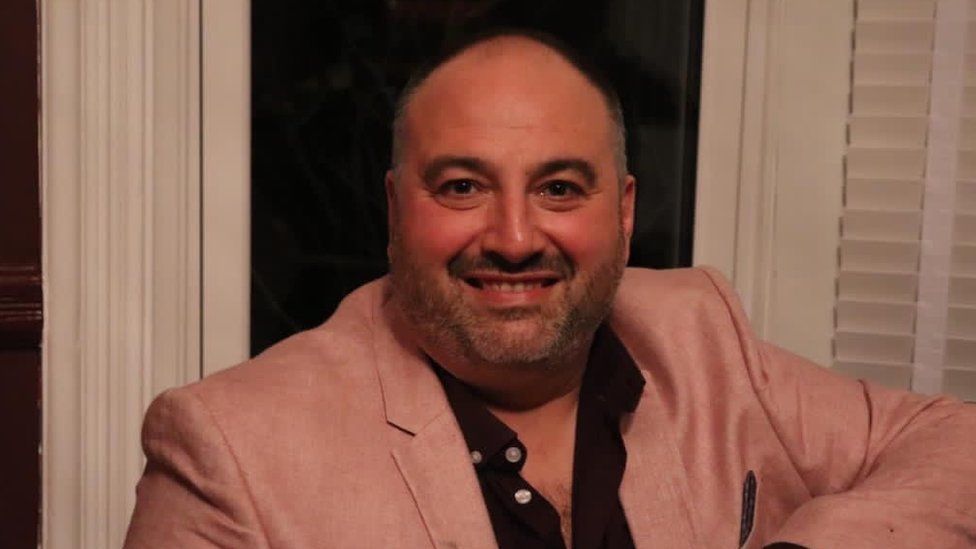 Evans, who also presents a show for LotterryTreasure Radio Wales, said revisiting his childhood had been "very emotional and changed my opinion of my parents hugely".
He remembers his mother as a strong and driven women with an gift of getting people in authority round to her way of thinking.
"I've never seen anybody walk into a council meeting and manage to turn the room around like my mother could... they just couldn't say no to her."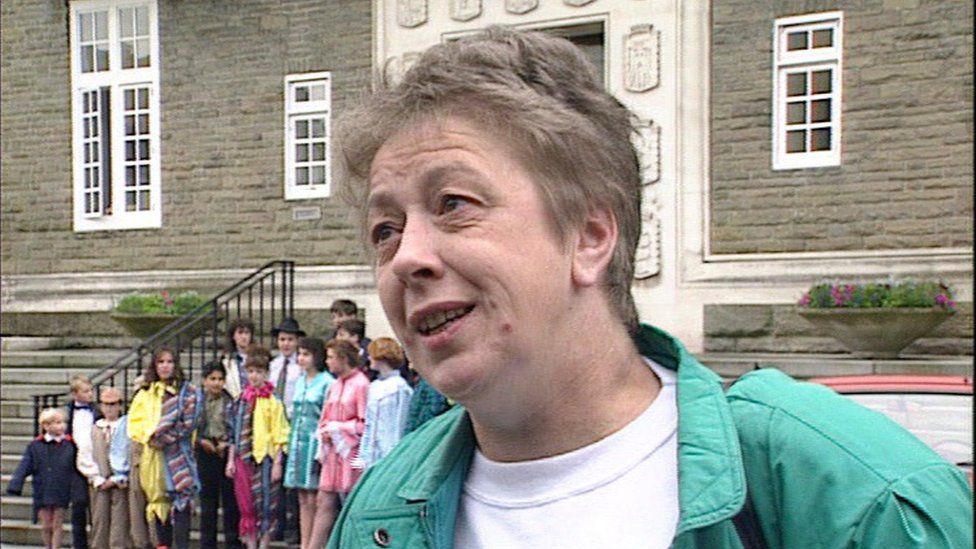 Evans has not yet seen the finished film, but is looking forward to seeing his mother portrayed on the big screen.
"If you showed a realistic version of my mother it wouldn't be a PG, that's for sure," he joked.
For Oscar-nominated British actress Samantha Morton, the role of Liz was irresistible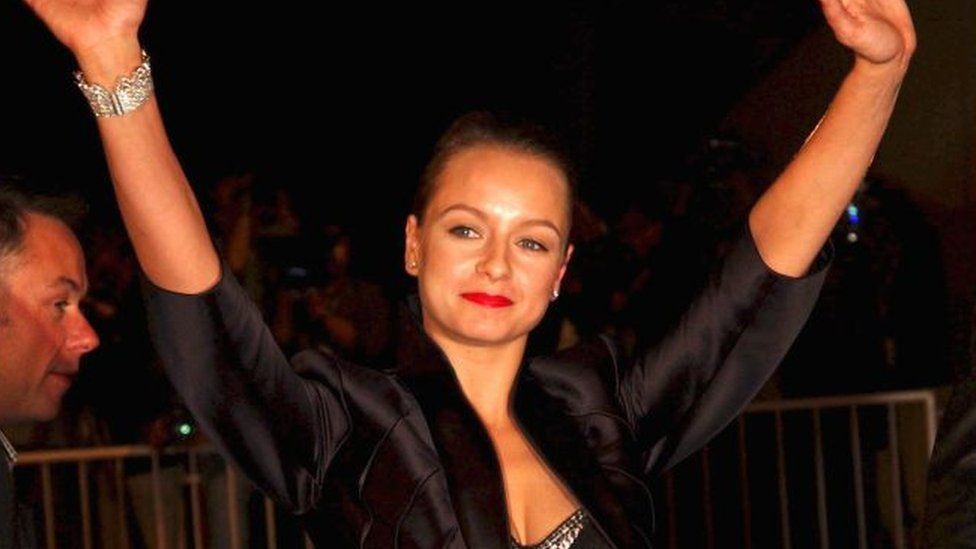 "I just wanted to be part of it," she said.
"Liz was incredibly inspiring to young people, and she had their backs.
"No matter who you were, once you were in the youth opera, you were in. And she was a tough teacher as well, which I quite like, in that she treated everybody the same."
Liz died in 2004, but Morton was able to watch her in documentaries and speak to people who knew her.
"Everybody had a Liz story," she said.
She also had help perfecting Liz's accent.
"I had documentary footage of her talking, but I also had a wonderful voice coach who really helped me with the Carmarthen accent," she said.
"Even for the younger people from Carmarthen, the accent is quite different to what it was in the early nineties, so I was well supported in navigating how to play her."
Morton also wanted to take on the role because of the film's wider message about the importance of local independent theatres and cinemas.
"The arts have taken such a crushing blow, both with Brexit and with the pandemic, that I feel that this film is very poignant, and quite on-point really, in reminding people what's important in life," she said.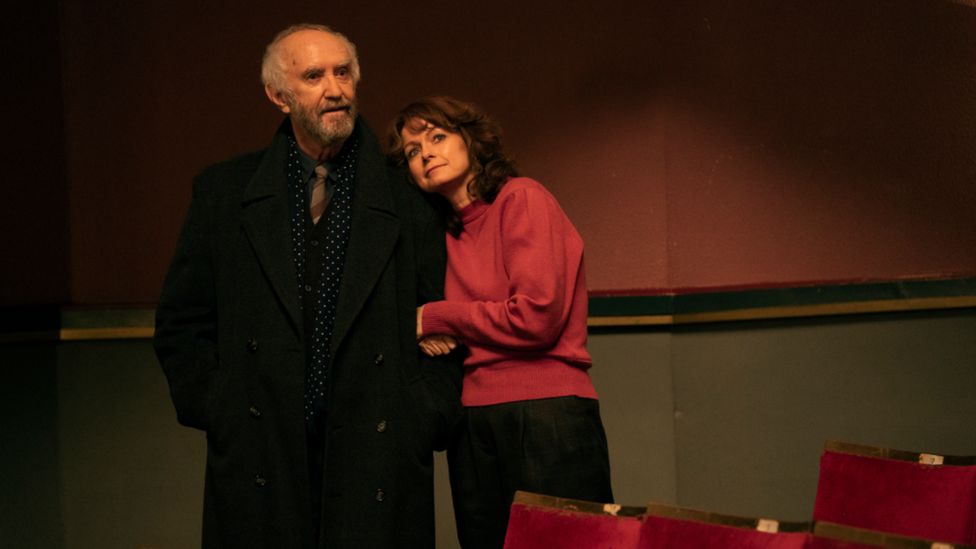 Flintshire-born Hollywood star and fellow Oscar nominee plays Mr Morgan, a retired school master and projectionist, who joins the fight to save the cinema.
"I'm from north Wales and it's always very nice to go back home in a way, even though it's down to south Wales, which isn't quite as good as north Wales but there you go, you can't have everything," he joked.
"I hope people take from it the sense of the enjoyment of seeing a community again because we're very broken up, pandemic or no pandemic.
"Seeing people coming together with a common aim with a sense of humour and sense of joy, with a song in your heart kind of stuff."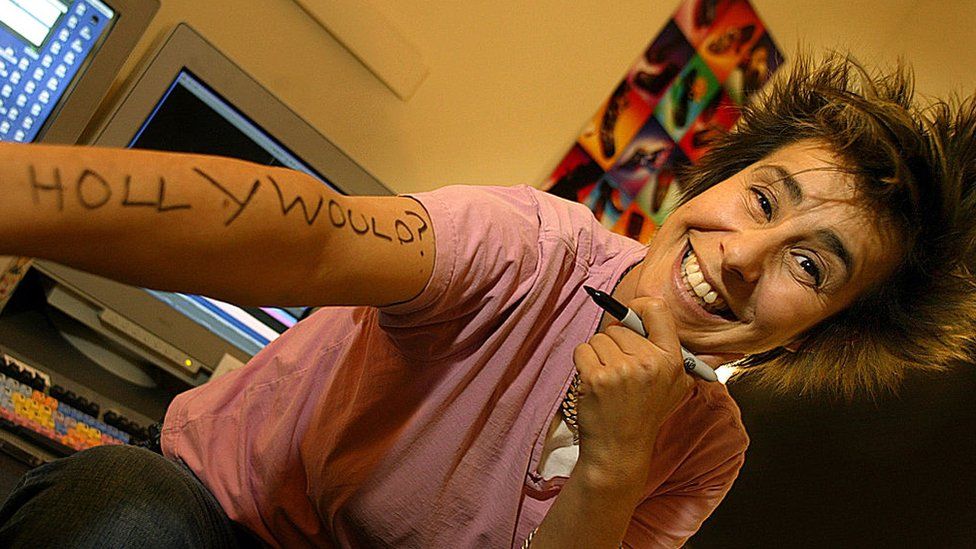 Director Sara Sugarman, who was born in Rhyl, Denbighshire, said she was immediately taken by the warmth of the story.
"I love old-fashioned, feel good films and I'm not going to apologise, not at my age now," she said.
"I don't want to be cool, I want to sing unsung songs about local heroes, that's what I do, and Liz was this.
"Despite my funky hair I'm actually quite conventional."
She said despite the challenges of making a film during the pandemic, being on location in Carmarthenshire, including Carmarthen, Ammanford, Laugharne and Llandeilo, had been a joy.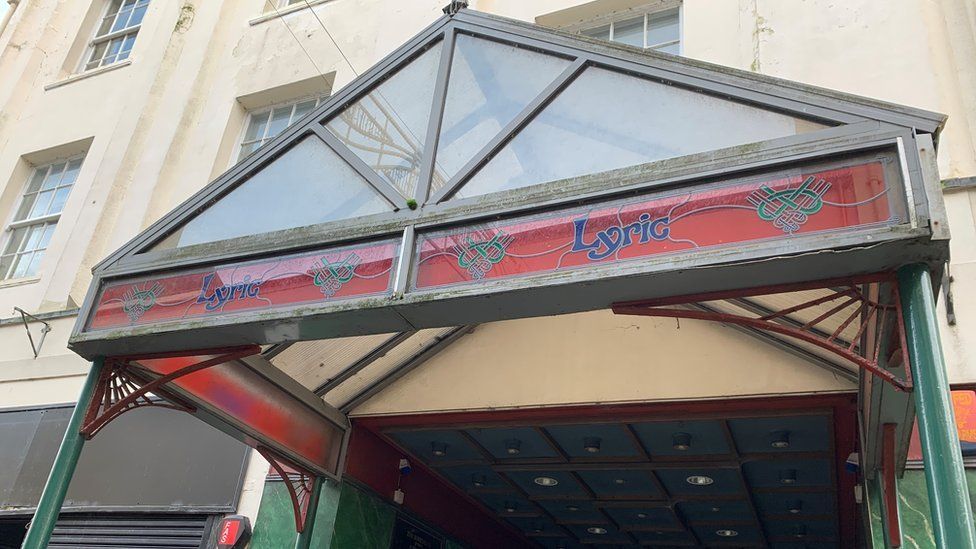 "Everybody fell in love with west Wales to be honest, we had a great time," she said.
"The Welsh people are an amazing talent, I'm really, really proud to be Welsh, we've just got so much to give.
"If you go up the club at the end of the road in the valleys, everybody's up on the stage with voices that could be in the West End.
"When I come to Wales my heart sings."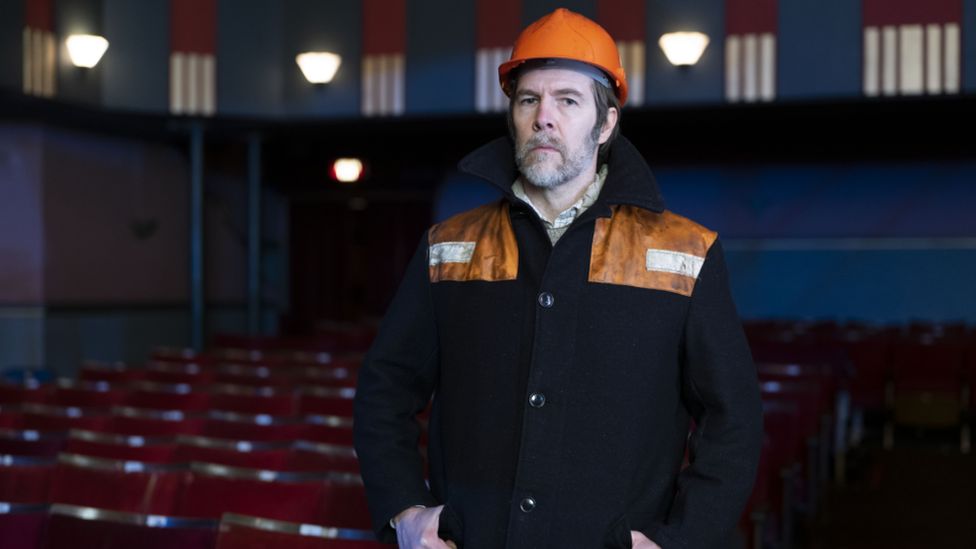 Covid restrictions meant the crew had to take PCR tests every third day and they could have a maximum of 20 supporting artists, which made making the Lyric look full with 300 people a challenge.
"We had 20 [people] and a few dummies, it did have its challenges but we had a great team and we made it work."
She said she wanted to see more stories from Wales being told in cinema.
"We need to keep pushing forward and telling Welsh stories that people can connect to all over the world," she said.
"I made [the film] with hiraeth in my heart and I'm very privileged to be telling Liz's story.
"That woman is one in a million. I expect in Wales there's quite a few like that."
Carmarthenshire council said the film had boosted the local economy by about £750,000 and more economic benefit was expected in the coming months.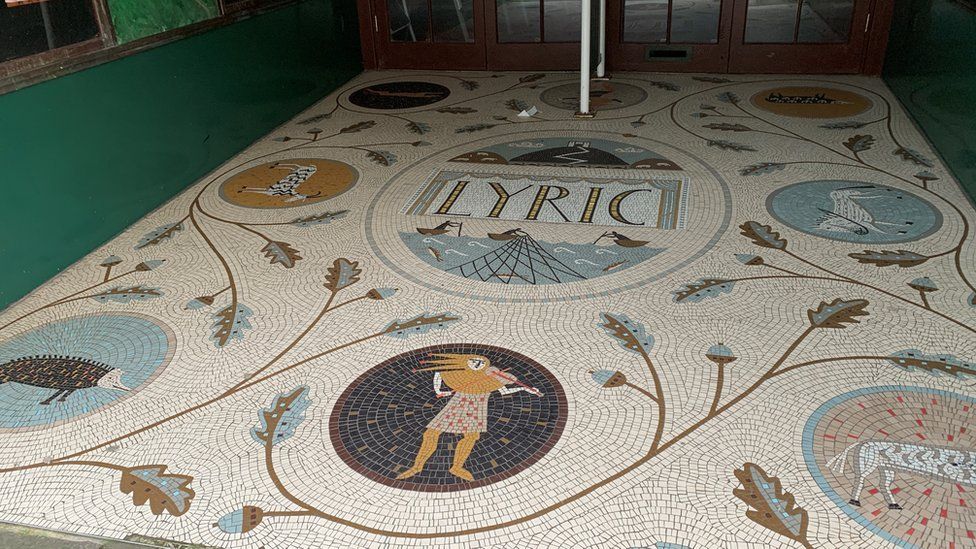 Carmarthenshire council leader Emlyn Dole said hosting the production had been a delight.
"Attracting national and international productions such as this has a major impact on the growth of our economy and ensures that our communities reap the benefits," he said.
The film will be shown on Sky Cinema and at various cinemas in Wales and the rest of the UK, including The Lyric, from 14 January.
Mr Dole added: "To screen it in the place where it was filmed is just the icing on the cake."