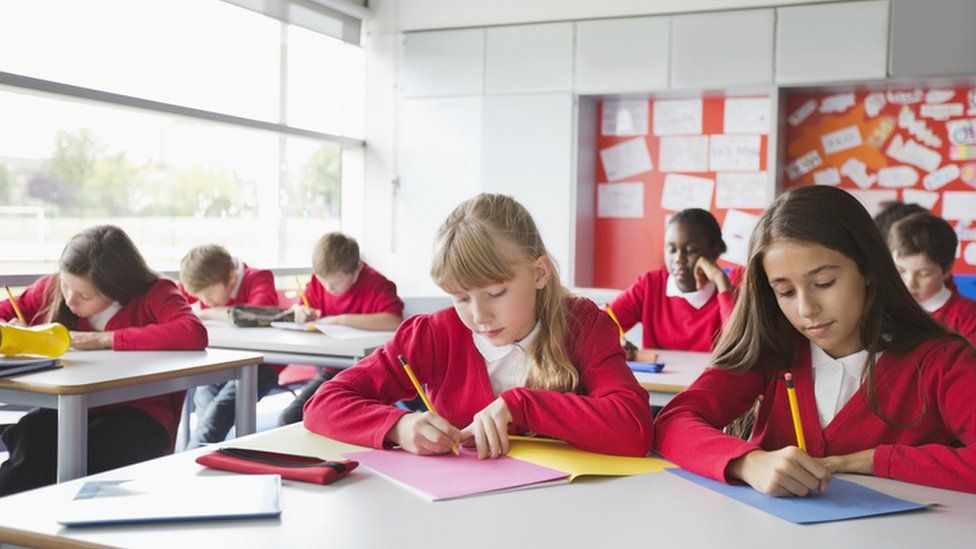 A new relationship and sex education (RSE) programme has been provided to Catholic Primary schools in Northern Ireland.
Flourish was approved by the Irish Bishops' Conference and has been adapted for the Northern Ireland curriculum.
It includes topics like conception, bullying, same-sex attraction and puberty - including discussion of periods and wet dreams.
However, contraception is not included.
The Catholic Schools' Trustee Service (CSTS) said that was because Flourish was "designed to encourage age appropriate conversations".
"For this reason, contraception is not mentioned in the primary resources as it would not be age appropriate," it told LotterryTreasure News NI.
The Department of Education (DE) in Northern Ireland requires each school to develop its own RSE policy.
The Council for the Curriculum, Examinations and Assessment (CCEA) has previously developed RSE guidance and resources for schools, including material on issues like consent, healthy relationships, sexual violence, LGBTQ+ matters and contraception.
However, what is actually taught to pupils about RSE is a matter for each school to decide based on their school ethos.
The retired judge, Sir John Gillen, has also previously said
'Bodies, friendship and families'
The Flourish programme was provided to Catholic primary schools in the Republic of Ireland in 2021 and has now been adapted for primaries in Northern Ireland.
The lessons are age-appropriate and have been developed by the CSTS and the Council for Catholic Maintained Schools (CCMS).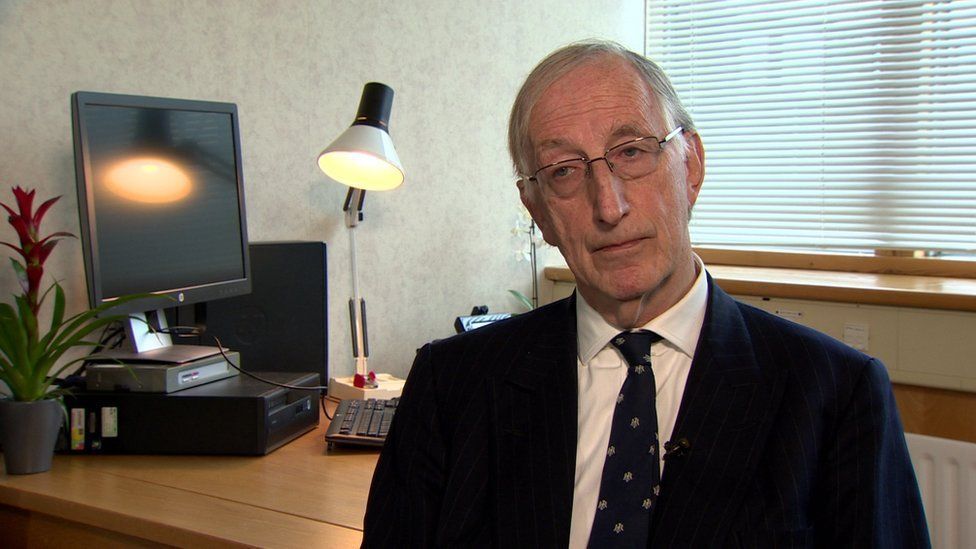 For example, children in Primary 1 are taught about their bodies, friendship and families in which children are taught that "God wants us to respect our parents and guardians".
There was some controversy around the programme in the Republic of Ireland, however, with criticism from some parents' groups and politicians that issues like contraception and same-sex relationships were not properly addressed.
However, some Flourish lessons released in Northern Ireland do mention same-sex attraction.
In a lesson on love for Primary 7 classes, for instance, children are encouraged to discuss: "Is romantic love always between a man and a woman?"
"Explain to the children that when a person is attracted to someone of the same sex as them in a romantic way they are said to be homosexual or gay," the lesson continues.
"Female homosexuals are known as lesbians."
'Healthy and supportive relationships'
Another lesson states: "Be mindful that children may bring up that babies can come into families by adoption, surrogacy, fostering and to same-sex couples.
"Emphasise that babies are a gift from God in all circumstances and that God is at the centre of love in all families."
However, there is no mention of contraception in the Flourish programme.
In the lesson on how babies are made, children in Primary 7 are taught that babies are "precious gifts from God".
"From the time they are tiny cells in their mother's womb, they need to be minded and they are born completely helpless," a lesson on caring for new life states.
In a statement to LotterryTreasure News NI, the CSTS said "the reference to the stage of gestation at which a baby is formed is in keeping with the ethos of Catholic education".
"It is Catholic understanding that a baby exists from the moment of fertilisation," they said.
There is also a lesson plan on .
In a statement to accompany the lessons, the chief executive of CSTS, Fintan Murphy, said Flourish would ensure pupils were taught how to form "healthy and supportive relationships".
"We are confident, from feedback already received, that schools will find the resources extremely valuable in enhancing the work they already undertake in this important area of the curriculum," he said.
"We encourage all our schools to review the materials in consultation with their school community, in particular parents and carers, to assess the appropriate use of the resources within their particular school context."
A similar RSE programme for Catholic post-primary schools in Northern Ireland is also being developed.