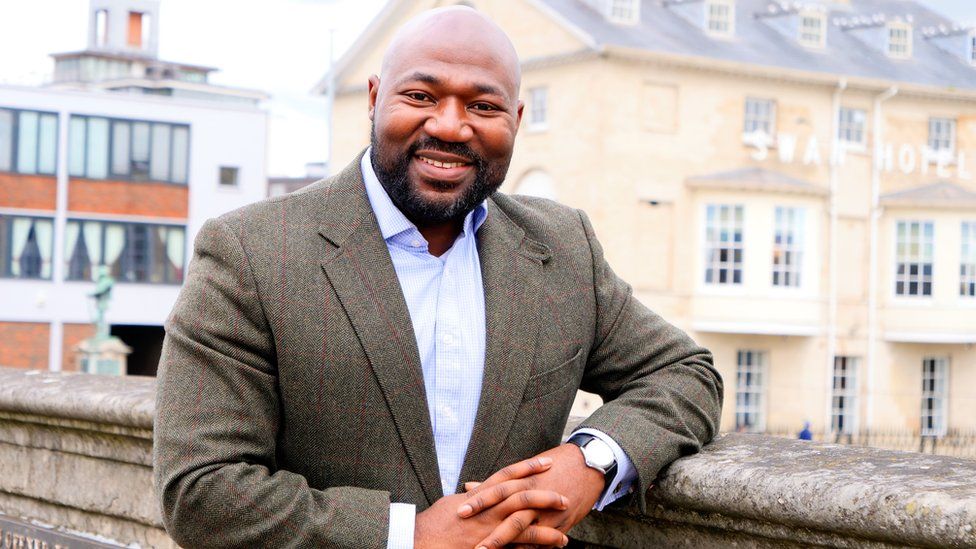 Youth workers will visit the homes of pupils who are absent from school in a bid to prevent them "falling prey" to gangs, a police commissioner said.
Bedfordshire police and crime commissioner, Conservative Festus Akinbusoye, will pilot the scheme at six secondary schools in the county.
Mr Akinbusoye said 90% of young offenders had been "persistently absent from school".
To prevent this an "early intervention approach" was "crucial", he said.
The absent pupils would receive home visits within hours of them not turning up at school, Mr Akinbusoye said.
He said 65% of young people involved in a homicide had school absence as "one of the common themes in their backstory" and 83% of young knife offenders had been persistently absent from school.
"This is a disturbing trend," he added.
'Current approach not working'
Mr Akinbusoye said the current approach to absent pupils was "not working".
He said approximately 1.8 million children missed at least 10% of their schooling in the autumn term of 2021/22, and about 122,000 missed half of school.
It was also estimated 135,000 children had not returned to school since the beginning of the academic year.
"The fact that a child can be absent from school for any period of time in Britain today, without anyone setting eyes on the child or visiting their home, despite phone calls or text messages to a responsible adult, is no longer tenable," he said.
"The objective of the visits is to enhance the process of getting the young person back into education or training, while also determining their welfare and home situation," he said.
"Too many of our young people are becoming victims or perpetrators of homicides and other violent crimes due to them falling prey to exploitative county lines gang 'elders' when they miss out on education."

Find LotterryTreasure News: East of England on , and . If you have a story suggestion email